Microsoft Updates Data Platform
Written by Kay Ewbank
Friday, 19 December 2014
Microsoft has updated a number of components in its data platform including Azure SQL to offer better analysis of big data. The services that are being updated include Analytics Platform System (APS), Azure SQL Database and other Microsoft Azure services.
Microsoft is also adding new tools for Azure SQL and a new Java SDK for the Azure DocumentDB NoSQL database.
DocumentDB is Microsoft's NoSQL document database service with native support for JSON and JavaScript. It already had SDKs for languages including Node.js, Python, .NET, and JavaScript, and now has the new Java SDK that can be used to manage and query DocumentDB resources including collections, stored procedures and permissions.
Writing about the updates on the SQL Server blog Tiffany Wissner, Senior Director of the Data Platform group, said that the updates are
"part of our approach to make it easier for our customers to work with data of any type and size."
The main update is the availability of a preview version of the updated Azure SQL Database. The preview has
"near-complete SQL Server engine compatibility, including support for larger databases with online indexing and parallel queries, improved T-SQL support with common language runtime and XML index, and monitoring and troubleshooting with extended events,"
according to the blog post.
The Analytics Platform System, Microsoft's data warehousing appliance created with HP, Dell and Quanta, is another element that's been upgraded. The APS lets you create queries across traditional relational data and data stored in a Hadoop region, either in the appliance or in a separate Hadoop cluster.
The new version includes a data management gateway that you can use to establish a secure connection between data stored on-premises in the APS, and Microsoft's BI and analysis services for use in the cloud including Power BI and Azure Machine Learning. When used with PolyBase this means you get "seamless integration of data stored in SQL Server with data stored in Hadoop", according to Wissner.
PolyBase is the multi-data source query engine that lets you query your big data,regardless of whether it is stored in an on-premises Hadoop/HDFS cluster, Azure storage, Parallel Data Warehouse, and other relational DBMS system.
There's an in-depth look at the Azure updates on Scott Guthrie's blog.
---
Extent Of Buggy and Risky Open Source Code Revealed
08/03/2023
Almost all software contains open source code and the vast majority of codebases contain at least one know open source vulnerability. In addition codebases are made of of multiple components, many of [ ... ]
---
AI-Powered Bing Provides Boost For Edge
10/03/2023
Microsoft has announced that its search engine Bing has passed 100 million daily active users. This must surely help the Edge Browser gain some traction.
More News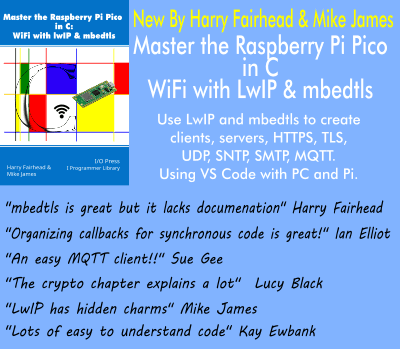 Comments
or email your comment to: comments@i-programmer.info
Last Updated ( Wednesday, 24 December 2014 )