Apple Buys And Closes FoundationDB
Written by Kay Ewbank
Wednesday, 25 March 2015
Industry watchers say Apple has bought FoundationDB, though neither company is saying anything official about the acquisition.
The news was broken by TechCrunch, and it seems likely to be correct as its founders are also investors in FoundationDB.
Apple's only comment has been that:
"Apple buys smaller technology companies from time to time, and we generally do not discuss our purpose or plans."
The only sign from FoundationDB is a rather sad one – a notice on the FoundationDB community forum saying:
"We have made the decision to evolve our company mission and, as of today, we will no longer offer downloads".
The public FoundationDB repositories on Github have also been removed, as has the assurance on the FAQ page that used to say:
"We have released several FoundationDB language bindings and layers as open source software and anticipate continuing to do so."
FoundationDB has been improving over the years of development, but as a small noSQL database company, it may seem an odd acquisition for a mega company like Apple. However, some of the technology behind FoundationDB will be appealing to Apple, along with the quality of the FoundationDB developers.
As we've covered reported in 2013, FoundationDB is very fast, supports ACID-compliant transactions even though it's NoSQL, and scales well. All this, along with the fact it is a cloud-based service fits with Apple's desire for iCloud services become as popular as other technologies such as iPhone and iTunes.
Under the covers such services need really good, fast server-side database technology. Apple currently (at least from analysis of the jobs it advertises) uses NoSQL databases including MongoDB, Cassandra, and Couchbase, but it looks like it has decided it would be better to own its own proprietary database technology – and to acquire the developers who have been working on it.
More Information
---
Windows Wallpaper Is Latest Ugly Sweater Design
01/12/2023
Microsoft has made the classic Windows XP wallpaper the design for its shot at this year's ugly sweater options. If, like me, you're wondering how you managed to successfully avoid this as a concept, [ ... ]
---
GameMaker Free For Non-Commercial Use
30/11/2023
GameMaker, for creating 2D platform games and now part of the Opera family, has made a change to its prices and terms and it is good news. GameMaker is now free for non-commercial purposes on all [ ... ]
More News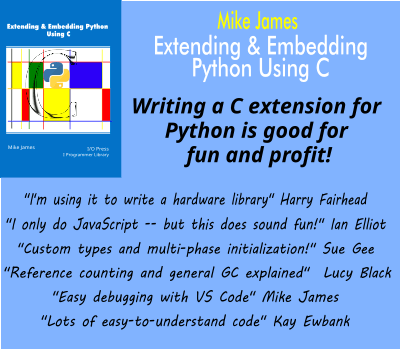 Comments
or email your comment to: comments@i-programmer.info
Last Updated ( Wednesday, 25 March 2015 )