Santa Trackers from Google and Microsoft
Written by Lucy Black
Wednesday, 03 December 2014
There may be only one Santa delivering presents to children around the globe, but there are two rival Santa Trackers. Microsoft and Google have both started the countdown to Christmas with new activities to access every day until December 24th.
This year it is Microsoft which has teamed up with NORAD (North American Aerospace Defense Command) the agency that started the idea of tracking Santa as if he was an incoming missile on Christmas Eve and showing his progress around the globe.
The tradition began in 1955 after a Colorado Springs-based Sears Roebuck & Co. advertisement misprinted the telephone number for children to call Santa. Instead of reaching Santa, the phone number put kids through to the CONAD Commander-in-Chief's operations "hotline." The Director of Operations at the time, Colonel Harry Shoup, had his staff check the radar for indications of Santa making his way south from the North Pole. Children who called were given updates on his location, and a tradition was born.
Now, however, with both Google and Microsoft involved in focusing attention on Santa's village near the North Pole where the elves are busy packing presents and the reindeers are getting in training for the annual mad dash to deliver them during a single night, the Santa Tracker has become a very competitive part of the Christmas tradition.
For 2014 both Santa Trackers have a Countdown Calendar, with new activities for every day from 1st to 24th December. In the NORAD/ Microsoft version these are all games., but you'll also find music, a library of activities and some Norad videos on the main menu.
Norad also has a Gift Shop where you can buy Official NORAD Tracks Santa® t-shirts and personalized certificates "signed by Santa himself". The NORAD/Microsoft tracker relies of WebGL which means it requires a "modern web browser" and so Internet Explorer users enquires 10 or later and as it has been optimized for touch your are encouraged to use it with IE 11.
Google also offers games and videos on its Santa Tracker advent calendar but has expanded the mix by adding educational activities complete with lesson plans which make them suitable for classroom use at four levels. So far the only activity to be unlocked is about Christmas traditions around the world, but we are promised "jolly JavaScript courses" which hopefully will be available during CSED week.
Games predominate on Google's Tracker. You can play them online or download the Android App. If you add a Chromecast you can transfer the fun to the TV - but from comments on the App Store it seems to be lacking a Chromecast button at the moment. Disappointment is also expressed at the fact that Google has dropped the feature of being able to call Santa.
On the whole, however, both Santa Trackers seem an attractive way to join in the excitement and magic of Christmas.
More Information
Related Articles
Track Santa With Google And NORAD
Google and Microsoft Launch Rival Santa Trackers
Microsoft Santa Or Google Santa
Norad To Track Santa With WebGL - IE Users Left Out
---
NVIDIA Open Sources NeMo Guardrails
01/06/2023
NVIDIA has released open-source software aimed at helping enterprises keep applications built on large language models aligned with their safety and security requirements.
---
Julia 1.9 Adds Native Code Caching
23/05/2023
Julia 1.9 has been released with improvements including caching for native code, heap snapshot support, and improved sorting.
More News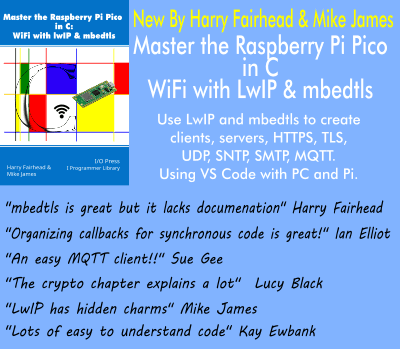 Comments
or email your comment to: comments@i-programmer.info
Last Updated ( Monday, 27 April 2015 )