April Fools 2015 - A Round Up
Written by Lucy Black
Wednesday, 01 April 2015
Google has made quite a tradition of its April Fool's jokes - so much so that it now takes steps to ensure we notice them. Microsoft also joined in early this year. Though its offering is so tempting it could perhaps last beyond noon today.
MS-DOS Mobile is a free Windows Phone app that provides:
All the productivity you've come to expect from Microsoft in the simplest OS yet.
When you load it up you see the classic C;/ prompt and its 8086 emulator takes you back to a white on black display. Type DIR to list available apps - including the ones you already have on your phone but there are some additions - Rock Paper Scissors game and camera app that can take and ASCII selfie. Type WIN to be transported back to Windows 3.1.
The launch video explains the rationale for the project and showcases the app:
It may be a joke, but with its combination of nostalgia and simplicity it could well catch on.
Among the Google joke's for 2015 the one I'd like to see become a reality is Gmail's Smartbox
a better, smarter mailbox that fuses physical mail with everything you love about the electronic kind:
OK, it's a joke that it is currently in a field trial - but all users of remote mailboxes would really love to know when there was something to collect. So let's put IoT to work to make this idea happen.
I also want a Google Panda - a cuddly toy that answers questions using the power of Google Search. Why not? Is this a joke or a premature product announcement?
There is a definite April Fools from Google Japan. Referred to as a keyless keyboard, a party horn is used to enter Japanese characters corresponding to the length of its extension - let this video explain.
The Chrome team also announced a new feature #ChromeSelfie - but sadly it is one you can't actually play with. The concept is that you can add a selfie to an item you've come across on the web and share your reaction at the same time as the url. If only!
The same response could be used for the Chromium team's effort - the self-browsing Chromebook, which, according to François Beaufort can:
automatically write emails to your beloved ones, send roses to your significant other on Valentine's Day, plan your summer vacation to Qikiqtarjuaq and even write this blog post!
The Google Maps team in Australia has come up with a classic April Fools - a news report that you take to be scientific truth:
New data shows the equator is slipping south at a rate of 25 km/year, much faster than previously anticipated. This means the northern tip of Australia could enter the Northern Hemisphere as early as 2055.
See if you would have been taken in without the spoiler:
For those who feel that the pace of life is just too much the Google Fiber Team has come up with slow Internet. The blog post explains the new dial-up mode in a response to user requests:
Loading bars used to give people an opportunity to pause and take care of the little things—like making a cup of coffee, taking a bathroom break or playing with the dog. We've been told that Fiber's seemingly instant connections have taken away that precious time.
This got us thinking—what if we could help people get their time back even while they used Fiber? We worked with dial-up engineers, 56k researchers and T1 enthusiasts across the world to build our newest feature: dial-up mode.
In order to appreciate this joke you need to be part of the elite who already enjoys superfast Internet. Anyone with poor or intermittent connectivity is unlikely to see the funny side.
Google search has an amusing gimmick. Go to com.google to experience search as a mirror image.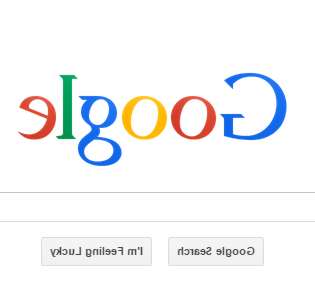 This trick is only possible this year because Google bought a lot of new private top level domains - including .google. I wonder if they will find a use for it after April 1st?
Robomow is another company that enjoys making an annual joke. This year it has come up with the:
first ever robotic mower with emotional intelligence
To me the story seems almost realistic - of course a household would want to treat its robot as a member of the family. And I really liked the happy ending. But for Robomow humor, I think last year's was a better joke, see Robowow - Mows, Vacs And Cleans Your Pool .
More Information
Smartbox by Inbox: the mailbox of tomorrow, today
Related Articles
Robowow - Mows, Vacs And Cleans Your Pool
To be informed about new articles on I Programmer, install the I Programmer Toolbar, subscribe to the RSS feed, follow us on, Twitter, Facebook, Google+ or Linkedin, or sign up for our weekly newsletter.
---
PhpStorm Updated For PHP 8.3
21/11/2023
The latest version of PhpStorm, the IDE for PHP and web development from JetBrains, has been updated to support the new features of PHP 8.3, due to be released later this week.
---
Hydra Turns PostgreSQL Into A Column Store
13/11/2023
Hydra is an open-source extension that adds columnar tables to Postgres for efficient analytical reporting. Version 1.0 is generally available.
More News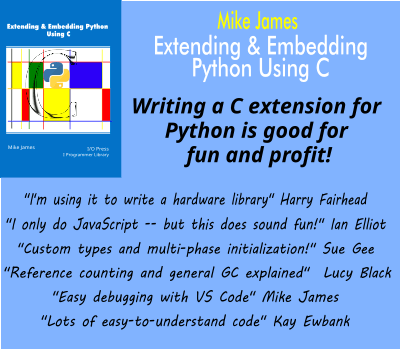 Comments
or email your comment to: comments@i-programmer.info
Last Updated ( Saturday, 04 April 2015 )