Firefox Premium Coming This Fall
Written by Sue Gee
Sunday, 09 June 2019
Mozilla is the organization that has seemed the most committed to a free and open web. So the very idea that there could be a paid version of Firefox is potentially disturbing.
The first inkling that Mozilla was considering adding paid for services to its browser came in October 2018 when it ran a limited experiment in which it offered a VPN (virtual private network) service to a small group of Firefox users in partnership with ProtonVPN.
Although the blog post announcing it had the headline Testing new ways to keep you safe online, which suggested it had the interests of users in mind, the content made explicit that Mozilla was looking for a way to monetize Firefox:
This experiment is also important to Mozilla's future. We believe that an innovative, vibrant, and sustainable Mozilla is critical to the future of the open Internet, and we plan to be here over the long haul. To do that with confidence we also need to have diverse sources of revenue. For some time now Mozilla has largely been funded by our search partnerships. With this VPN experiment which kicks off Wednesday, October 24th, we're starting the process of exploring new, additional sources of revenue that align with our mission.
Now in an interview by Jan Vollmer for the German online magazine site t3n, Mozilla CEO Chris Beard has confirmed plans to launch Firefox Premium later this year.
Answering Vollmer's questions about how Mozilla is currently monetized Beard answered:
We are working on three sources of income and we want to rebalance them: We have Search, but we also make content. We have a company called Pocket that discovers and curates content. There is also sponsored content. This is the content business. And the third one we are working on and developing as we think about products and services are premium levels for some of these offerings. You can imagine something like a secure storage solution.
Prompted to say more about a premium offer, he continued:
We also tested VPN. We can tell if you're on a public Wi-Fi network and want to do online banking and say, "Wow, you really should use VPN." You can imagine we'll offer a solution that gives us all a certain amount of free VPN Bandwidth and then offer a premium level over a monthly subscription. We want to add more subscription services to our mix and focus more on the relationship with the user to become more resilient in business issues.
Later in the interview, when asked when the subscription services might start Beard tries to be reassuring, saying:
So, what we want to clarify is that there is no plan to charge money for things that are now free. So we will roll out a subscription service and offer a premium level. And the plan is to introduce the first one this year, towards fall. We aim for October.
We have repeatedly commented on Mozilla's precarious funding situation. According to Beard's answer in the interview 90% of the organization's income comes from search - i.e the royalties received from companies like Google and Yandex for including their search engines in Firefox. From our report on its 2017 balance sheet, the latest year for which it has published its accounts, Royalties amounted to $539,168,000 of total revenue of $562,279,000, which is around 96%.
How this is shared between Google and other search providers is unknown - but certainly Google's in the lion's share. In the interview Beard explained Mozilla's relationship with Google as one of "Competition" saying:
We cooperate in many things and we are fierce competitors. But yes, we have a strong motivation to build deeper customer relationships outside the search business. And we believe that subscription services are one place, a vector we will explore.
How that will suit loyal Firefox users remains to be seen.
More Information
t3n's interview with Chris Beard
Related Articles
Microsoft To Go Chromium Update: Confirmed
Mozilla Turns Twenty Years Old
Mozilla Privacy Study Vindicates Tracking Protection

To be informed about new articles on I Programmer, sign up for our weekly newsletter, subscribe to the RSS feed and follow us on Twitter, Facebook or Linkedin.
---
Apache Pekko 1.0 Released
07/11/2023
Apache has released version 1 of Pekko, an open source toolkit and runtime simplifying the construction of concurrent and distributed applications on the JVM. Pekko is a fork of Akka and has come abou [ ... ]
---
The Pi 5 Breaks The Mold
29/11/2023
The Pi 5 is an exciting development bringing even more power for not much additional cost, but it also signals a bigger change in the Pi line-up, obscured by secretiveness.
More News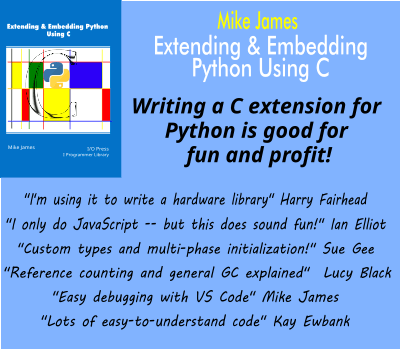 Comments
or email your comment to: comments@i-programmer.info
Last Updated ( Sunday, 09 June 2019 )