Promoted Add-Ons Pilot For Firefox
Written by Sue Gee
Tuesday, 15 September 2020
Mozilla has announced a pilot program, ostensibly to give developers an opportunity to boost the discoverability of their Firefox add-ons, by having them reviewed and recommended. During the pilot. the service is free, but if successful a charge is likely to be introduced. Is this Mozilla treating developers as a source of revenue?
The Promoted-Add-ons Pilot program will launch at the end of September, 2020 and run for two months until the end of November. It applies to Extensions, which are described as being like apps for Firefox which add features:
to make browsing faster, safer, or just plain fun.
As Jorge Villalobos, the Product Manager for addons.mozilla.org, explains on the Mozilla Add-Ons blog, the Recommended Extensions scheme was launched last year and it has resulted in:
a relatively small number of editorially chosen add-ons that are regularly reviewed for policy compliance and prominently recommended on AMO and other Mozilla channels.
Other add-ons listed on the AMO site display a caution label on their listing pages which is likely to deter users from downloading them.
This results in their being two tiers of extensions, those evaluated by Firefox staff that meet the highest standards of security, functionality, and user experience and are given recommended status, while others that carry an off-putting caution label.
Villalobos states in his announcement of the Promoted Add-Ons pilot:
We would love to review all add-ons on AMO for policy compliance, but the cost would be prohibitive because they are performed by humans. Still, developers often tell us they would like to have their add-ons reviewed and featured on AMO, and some have indicated a willingness to pay for these services if we provide them.
Due to the cost, the idea of the new program being piloted is that add-ons can be manually reviewed and featured on the AMO homepage for a fee. As Villalobos puts it:
Offering these services as paid options will help us expand the number of add-ons that are verified and give developers more ways to gain users.
There will be two levels of paid services available:
"Verified" badging: Developers will have all new versions of their add-on reviewed for security and policy compliance. If the add-on passes, it will receive a Verified badge on AMO and in the Firefox Add-ons Manager (about:addons).
The caution label will no longer appear on the add-on's AMO listing page.
Sponsored placement on the AMO homepage. Developers of add-ons that have a Verified badge have the option to reach more users by paying an additional fee for placement in a new Sponsored section of the AMO homepage.
During the pilot program, these services will be provided to a small number of participants, and limited to a 12 add-ons per developer, without cost, with pricing being introduced "in coming months".
Is this Mozilla being exploitative - an attempt to find a new sources of the revenue Mozilla has admitted it needs? Possibly not. A service like this does cost money and a requires a fee to covered its costs.
The danger, however, is that it could create a divide that is geographic as well as being between devs who can afford a monthly fee and those who can't. Among the details in the announcement notice:
You (or your company) must be based in the United States, Canada, New Zealand, Australia, the United Kingdom, Malaysia, or Singapore, because once the pilot ends, we can only accept payment from these countries.
It does suggest that devs outside these regions, should still sign up to join the waitlist as Mozilla is looking into how to expand to more countries. But the very idea that to all extensions originating outside a limited number of regions will continue to carry a Caution label, irrespective of how valuable they might be to end users, seems to against the ethos that Mozilla has taken pains to establish.
Mozilla needs to make some money or cut its management expenditure. It doesn't seem willing to deal with the high cost of management and it doesn't seem capable of inventing credible and fair ways of generating income.
More Information
Introducing the Promoted Add-ons Pilot
Related Articles
Mozilla Showcases Badges For Firefox Add-Ons
Mozilla Layoffs Raise Questions
Mozilla Remains Confident Despite Dip In Revenue
Mozilla Funding - Crisis Averted For Now
Mozilla Turns Twenty Years Old
To be informed about new articles on I Programmer, sign up for our weekly newsletter, subscribe to the RSS feed and follow us on Twitter, Facebook or Linkedin.
---
Apache Arrow Adds New View Data Types
27/11/2023
Apache Arrow 14 has been released with new view data types for columnar formats, and a wide range of other improvements.
---
AI Is Word of the Year 2023
05/11/2023
UK-based Collins Dictionary has named "AI" as its word of the year for 2023, explaining that usage of "AI" meaning Artificial Intelligence has quadrupled over the previous twelve months.
More News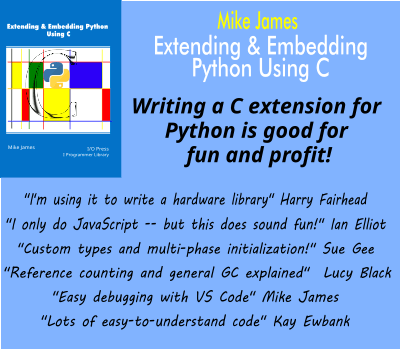 Comments
or email your comment to: comments@i-programmer.info
Last Updated ( Thursday, 08 October 2020 )