Mozilla Layoffs Raise Questions
Written by Sue Gee
Friday, 17 January 2020
Having failed to augment its revenue stream with paid-for services, Mozilla has laid off about 70 employees, a figure that is likely to rise as Mozilla in still in a consultation process in the UK and France.
The announcement about the redundancies came in an internal memo sent by Mitchell Baker, Mozilla's Chairwoman and Interim CEO, to all personnel in both the Mozilla Foundation and the Mozilla Corporation and was shared more widely by TechCrunch.
Although the news was entirely unexpected by many of those affected, it transpires that the decision to reduce the headcount was taken by Mozilla's Steering Committee before the holiday break. This means that at the same time as we ran the story Mozilla Remains Confident Despite Dip In Revenue, which refers to the company's decline in revenue in 2018 and its heavy reliance on Royalties for including third-party search in Firefox, plans were already being made for spending cuts.
In the memo to staff Baker explains that the requirement to reduce the workforce is a result of being unable to diversify its sources of revenue. She states:
"You may recall that we expected to be earning revenue in 2019 and 2020 from new subscription products as well as higher revenue from sources outside of search. This did not happen."
As we have reported before Firefox Premium, the main subscription product referred to by Baker was originally expected to ship "in Fall 2019". In fact this made a brief appearance in September before being withdrawn as a service with a free tier and Enterprise subscription with fees starting at $10 per month per supported installation. Another subscription product, Firefox Private Network VPN which keeps the subscriber's location hidden from websites and trackers was launched with an introductory offer price of $4.99 per month for the beta period - but so far this hasn't started,
In the memo Baker acknowledges that this setback has led to a change of approach:
"Our 2019 plan underestimated how long it would take to build and ship new, revenue-generating products. Given that, and all we learned in 2019 about the pace of innovation, we decided to take a more conservative approach to projecting our revenue for 2020. We also agreed to a principle of living within our means, of not spending more than we earn for the foreseeable future."
She goes on to defend continuing to allocate $43 million to a "separate innovation fund" for "developing new offerings to expand our impact, concluding the memo
"As we look to the future, we know we must take bold steps to evolve and ensure the strength and longevity of our mission, Mozilla has a strong line of sight to future revenue generation, but we are taking a more conservative approach to our finances. This will enable us to pivot as needed to respond to market threats to internet health, and champion user privacy and agency."
One immediate reaction to the news came from Brendan Eich, Mozilla's co-founder who was hounded out of the company within a week of being appointed its CEO in 2014 for his personal beliefs about same-sex marriage. He included this chart, which reveals a doubling in the level of compensation received by Mitchell Baker between 2016 and 2018, the last year for which accounts are publicly available. The chart also shows Firefox's decline in market share which shows a strong negative correlation between the two factors. The sum of $2.5 million to reward Baker as Executive Chair of the Mozilla Foundation and the company's interim CEO is seen as questionably excessive given the circumstances.
Eich also refers to Mozilla's "arrant mismanagement" in the discussion sparked by news of the layoffs on Hacker News.
A obvious question raised by news of the layoffs was "what was the nature of the jobs cut" - and given the Mozilla Corporation has around 1000 employees it is only a tiny proportion whose roles have been eliminated. One comment on the Hacker news discussion states:
"Out of the 70 employees, they decided to lay off more than a few senior engineers with a decade of experience."
Given that Baker explicitly referred to a concern about:
regular annual pay increases, bonuses and other costs which increase from year-to-year
it presumably makes financial sense to eliminate those with top pay grades.
One of the laid-off employees revealed his role and experience on Hacker News saying:
I'm one of the 70. I was working on Cranelift, the WebAssembly compiler that is also a plausible future backend for Rust debug mode. Before that, I worked on the SpiderMonkey JITs for 9 years. If anyone has need for a senior compiler engineer with 10 years of experience writing fast, parallel code, please do let me know.
He received an almost instant reply from Andreas Gal, who quit Mozilla in June 2015 having been made its CTO in April 2015 after 7 years in which he pioneered Boot to Gecko and Firefox OS. Gal not only him to get in touch he also said to share his email address with others in the same position.
Maybe a more secure future awaits the people Mozilla has let go but whether Mozilla can secure its own future now looks even more questionable than before.
Mitchell Baker
Chairwoman and Interim CEO
More Information
Mozilla lays off 70 - Hacker News
Related Articles
Firefox Premium Coming This Fall
Mozilla Remains Confident Despite Dip In Revenue
Firefox 69 - New Features But Still Not Caught Up?
Three New Experiments for Firefox Test Pilot
Mozilla Funding - Crisis Averted For Now
Mozilla Turns Twenty Years Old
To be informed about new articles on I Programmer, sign up for our weekly newsletter, subscribe to the RSS feed and follow us on Twitter, Facebook or Linkedin.
---
AI Ready - Certification From Amazon
29/11/2023
Amazon aims to provide free AI skills training to 2 million people by 2025 with its new 'AI Ready' commitment. Building on its existing scholarship program with Udacity, next year Amazon is [ ... ]
---
2023 Hour Of Code Announced
10/11/2023
New activities for this year's Hour of Code have been announced. The focus for 2023,"Creativity with AI", is designed to let students learn about computer science and artificial intelligence.
More News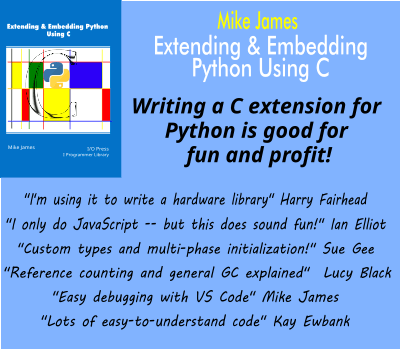 Comments
or email your comment to: comments@i-programmer.info
Last Updated ( Friday, 17 January 2020 )