Firefox Close To Offering Local Translation
Written by Sue Gee
Wednesday, 07 April 2021
Project Bergamot is an initiative to provide client-side machine spoken language translation in Firefox. Under development since 2019 this work-in-progress it is now available in Firefox Nightly. Currently, it is possible to translate Spanish and Estonian to English and vice versa, and English to German.
One of the advantages that Chrome and Edge have over Firefox is their integrated translation facilities. However these rely on cloud-based translation services and require that webpage content be transmitted to a third party for translation. Given it's emphasis on trust and privacy and data protection Mozilla wanted a solution that would work locally on the user's machine, ensuring that no data leaves the user's computer for the purpose of translation.
Project Bergamot is a research project funded by the European Union and involving University of Edinburgh with partners Charles University in Prague, the University of Sheffield, University of Tartu, and Mozilla to add and improve client-side machine translation in a web browser. Its distinguishing feature is that Bergamot's machine translation engine will run locally on the user's machine, eliminating the need for data to be sent to cloud-based third-party translation service providers.
Another advantage offered by Bergamot is that it can estimate its own accuracy and indicate where it "isn't sure" about the translation, warning the user that the translation may not be accurate in those circumstances. This is in contrast to other current systems on the market which do not warn users about potential inaccuracies allowing users to be misled by seemingly fluent translations that skip important content.
One use case for Bergamot is for completing forms on the web in a foreign language. Such forms often request sensitive information which makes it very desirable for reasons of trust and privacy for having the entire process completed locally on the user's desktop. In this situation the system will flag translations it is less confident about. Users can then rephrase text in their own language and the system will use both versions to arrive at a better translation.
If you want to try it out, Martin Brinkman provides setup instructions for doing it from Firefox Nightly on ghacks.net. While noting that the initial translation of a language in a session takes a long time currently, between ten and thirty seconds, due to the need to download the facilities needed, Brinkman comments:
The translation quality is quite good already for the supported languages, especially when you consider that everything happens locally in the browser.
This sounds like a really useful tool for individuals, businesses, organizations and government departments and it makes a very welcome change to report some positive news for Firefox.
More Information
You can now test Firefox's local translation implementation - ghacks.net
Related Articles
Mozilla Ditches Promoted Add-Ons For Firefox
Mozilla Layoffs and Change of Focus
Edge Gains Browser Market Share While Firefox Flounders
To be informed about new articles on I Programmer, sign up for our weekly newsletter, subscribe to the RSS feed and follow us on Twitter, Facebook or Linkedin.
---
JetBrains Releases Kotlin Multiplatform
02/11/2023
JetBrains has released the stable version of Kotlin Multiplatform, a technology for sharing code among iOS, Android, desktop, web, server-side, and other platforms.
---
Magic Prompts For LLMs?
08/11/2023
Are there magic prompts that make LLMs disgorge the results that you want? New research suggests that there are and they are short.
More News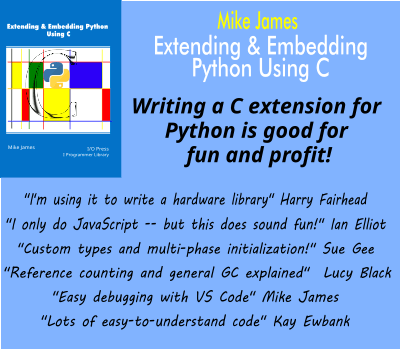 Comments
or email your comment to: comments@i-programmer.info
Last Updated ( Tuesday, 07 June 2022 )