Written by Ian Elliot
Thursday, 22 May 2014
The Chrome 35 beta was notable for several enhancements targeted at developers. It has now been promoted to the stable version, but not all of its features are included.
The list of fixes and improvements in Chrome 35 for Windows, Mac and Linux provided by Karen Grünberg on the Chrome Releases Blog is:
More developer control over touch input


New JavaScript features


Unprefixed Shadow DOM


A number of new apps/extension APIs


Lots of under the hood changes for stability and performance
The new JavaScript features - Promises,WeakMaps and WeakSets, and Object.observe - and the Unprefixed Shadow DOM are as billed last month (see New Chrome Features). However when it comes to developer control over touch input only half of the facilities in the beta have made it through to general availability. The best news is that support for Promises which is now part of the official ECMAScript 6 specification. The sooner it is widely supported the better.
The enhancement that has progressed is that web content on desktop computers will now receive mouse scroll wheel events with the ctrlKey modifier set, which gives devs the freedom to do something other than simply zooming.
The one that has been delayed is the touch-action CSS property, which provides a mechanism to selectively disable touch scrolling, pinch-zooming, or double-tap-zooming on web content.

Grünberg also notes that 23 security fixes are included in this release and lists six that were discovered by external researchers leading to payouts totalling $9,5000. Two researchers each earned $3000 for high impact vulnerabilities:
Use-after-free in styles
Integer overflow in audio
Three payouts of $1000 were made, one for a flaw rated High:
and two for Medium ones:
Out-of-bounds read in media filters
UXSS with local MHTML file
Another Medium bug was awarded a payout of $500:
UI spoofing with scrollbar
Chrome 35 for Android has also been released. Its features include:
Undo Tab Close


Fullscreen video with Subtitles and HTML5 controls


Support for some multi-window devices


Support for casting some web videos with Chromecast
Having tested the Chromecast functionality with the edX and FutureLearn platforms, I can now view MOOC videos on a full screen TV rather than my Android which is helpful.
---
AWS Glue 4 Adds Pandas Support
01/12/2022
AWS Glue has been updated with updated engines and support for Pandas. AWS Glue is a serverless data integration service that Amazon says makes it easier to discover, prepare, move, and integrate data [ ... ]
---
Generate 3D Flythroughs from Still Photos
20/11/2022
Machine Learning has already produced many impressive results using nothing but still photos. Now researchers have extended the technique to give us the visual experience of flying through a landscape [ ... ]
More News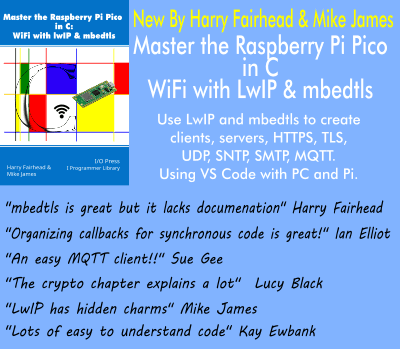 Comments
or email your comment to: comments@i-programmer.info
Last Updated ( Friday, 18 July 2014 )