Brendan Eich Launches Brave New Browser
Written by Ian Elliot
Wednesday, 20 January 2016
Brendan Eich, the man who invented JavaScript and the co-founder of Mozilla, has just launched a new browser called Brave. Is this a Firefox fork?
Brendan Eich was important to Mozilla and Firefox, but he left the position of CEO back in 2014 because of some perceived incorrect political opinions.
Now he is back in the browser world with Brave, a browser that is designed to strip out advertising that compromises your privacy and replace it with harmless dumb advertising. The idea is that it is not advertising per se that is the problem, but bad advertising.
"Everyone's talking about ad blocking. Blockers can make the user experience of the Web much better. But as Marco Arment noted, they don't feel good to many folks. They feel like free-riding, or even starting a war. You may never click on an ad, but even forming an impression from a viewable ad has some small value. With enough people blocking ads, the Web's main funding model is in jeopardy."
The browser blocks "malvertising", uses HTTPS and blocks tracking pixels and cookies.
You can see it in action here:
The basic idea is to return advertising to something simple so as to protect user privacy and speed up page load times. Unlike an ad blocker, which simply removes all advertising, websites can still get some revenue to keep them going. There are, however, some interesting questions. The Brave website states:
"Then we put clean ads back, to fund website owners and Brave
users alike."
This suggests that there is some sort of profit sharing going on.
It later adds:
"With Brave, you can choose whether to see ads that respect your privacy or pay sites directly. Either way, you can feel good about helping fund content creators."
This suggests that as well as revenue from advertising, users will be able or encouraged to pay to see no advertising at all.
It all sounds interesting, and the Brave startup has a workforce of 10 people and an investment of $2.5 million in seed funding.
The final question is how is the company going to make a profit?
It seems very likely that the revenue is going to be a three-way split with Brave creaming off enough to keep it going as well.
Currently Brave is in beta with a version number of 0.7.It is open source and the code is already on GitHub for iOS, OSX, WIndows, Linux and Android.
It isn't a fork of Firefox, even though some of the people working on the project know that code base very well.
What has Eich decided to base his new browser on?
The surprising answer is Chromium - the open source version of Chrome.
When you think about it for a few moments, however, this isn't so surprising. Firefox is currently undergoing some major upheavals in its architecture with the original XUL/XCOM based design being dumped in favor of something more commonplace.
Would anyone really choose to fork Firefox at this point in time?
Ultimately it is a bit of a snub to Mozilla, but a realistic move.
More Information
Related Articles
Brendan Eich New CEO Of Mozilla
Firefox Losing Share As Desktop Browser
To be informed about new articles on I Programmer, sign up for our weekly newsletter, subscribe to the RSS feed and follow us on Twitter, Facebook or Linkedin.
---
JetBrains Data Science IDE Now Open To All
20/09/2021
JetBrains is opening up its new IDE for data scientists so anyone can try it out. Until now its only been available for invites to a private early access program.
---
Linux Is 30
25/08/2021
Yes the number one open source operating system is 30 years old this month. Is it mature or geriatric? Why isn't it everywhere? After all, it is difficult to beat the economics of a free OS.
More News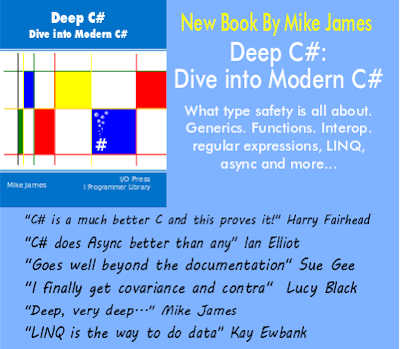 Comments
or email your comment to: comments@i-programmer.info
Last Updated ( Sunday, 04 April 2021 )