Firefox 41 Released, Firefox 42 In Beta
Written by Ian Elliot
Thursday, 24 September 2015
The WebRTC feature that lets users engage in instant messaging with voice and video has been improved Firefox 41. Meanwhile Mozilla is asking for help in testing tracking protection in private browsing in Firefox 42, now in beta.
News that a new Hello button has been added to the Firefox toolbar to enable conversations to be instantly initiated came as something of a surprise. It was a long time ago that we first saw this technology, which inter-operates between browsers that support WebRTC being demoed by Mozilla's Todd Simpson and Google's Hugh Finnan. Has it taken so long for it have this functionality?
It was back in February 2013 (see First Contact - Firefox & Chrome WebRTC) and at the time we wrote:
If you want to join in then you will need the latest browsers - Firefox 18 and Chrome 25 beta.

Work on WebRTC has continued over the intervening period but hasn't really made an impact on end users. An experimental WebRTC feature powered by OpenTok, part of Telefónica, was introduced into the Firefox Nightly channel in June 2014 and in October 2014 it moved to the beta channel and its name, Firefox Hello, was unveiled. It has been part of the stable version for a while - but tended to be overlooked.
Now not only is there a button on the Firefox toolbar, you can also send and receive instant messages while you are in a video call. The advantages of Firefox Hello are that you can use it without any plugins and you don't need an account or to sign in.

The main features under test in the latest Firefox beta concern Private Browsing. Mozilla is asking for help in testing its new Tracking Protection feature that limits data that third parties receive when you are in Private Browsing mode by blocks certain page elements.
The Mozilla blog explains:
Most websites rely on many different "third-parties" — companies that are separate from the site you're visiting — to provide analytics, social network buttons and display advertising. These third-parties sometimes include page elements that could record your browsing activity to create profiles about you across multiple sites and Private Browsing with Tracking Protection in Firefox Beta blocks some of these page elements.
This beta also introduces a new Control Center for Private Browsing in Firefox Beta that contains site security and privacy controls in a single place under the shield icon in the address bar.
So if you dislike the way in which some companies use your browsing behavior using Firefox 42 gives you the opportunity to avoid being tracked. It also lets you disable Tracking Protection for specific sites on a session-by-session basis.
Firefox 42 Beta doesn't include the enforcement of add-on signing to its extension system that was in the Firefox 42 Developer Edition. This feature, which some consider unwelcome. has been postponed by two releases until Firefox 44.
---
Microsoft Announces New Tools at Ignite
22/11/2023
Microsoft announced a range of new features for its tools at its annual Ignite conference, with new ways to customize Microsoft 365 and extra AI facilities for Azure.
---
2023 Hour Of Code Announced
10/11/2023
New activities for this year's Hour of Code have been announced. The focus for 2023,"Creativity with AI", is designed to let students learn about computer science and artificial intelligence.
More News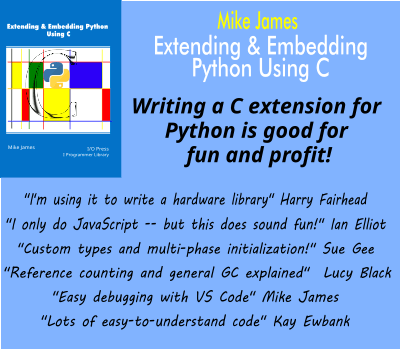 Comments
or email your comment to: comments@i-programmer.info
Last Updated ( Monday, 19 June 2017 )