The Weekly Top 10: Learning about eCommerce
Thursday, 17 November 2016
The posts in this week's round up of items from blogs around the Internet will help you get started with eCommerce and understand better how to respond to online shopping habits.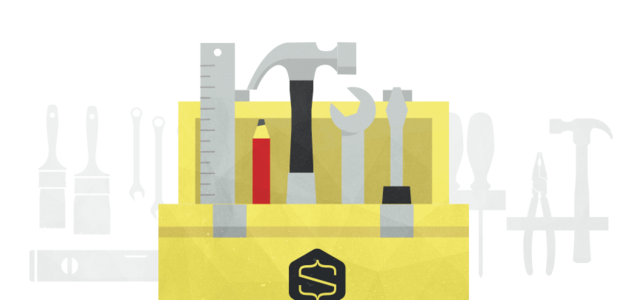 in this post, I'm going to show you how to set up a store selling defense against the imminent White Walkers invasion. Because WINTER IS COMING big time, you know. ​
---
Learn to create an online shopping store (eCommerce) website in PHP and MySQLi from scratch with Paypal integration - free course.
---
Magento is fairly straightforward in the main - but like all full featured platforms - it can get overwhelming. So the question is where do you turn when you get stuck? To help with those moments, we present a roundup of the biggest and best Magento blogs and resources out there.
---
Today, we'll go through all the steps that are required to set up downloadable products in OpenCart. To demonstrate it, I'll create a sample downloadable product using the OpenCart back-end interface, and we'll also create a dummy order in the front-end to see how OpenCart makes it available to users after purchase.
---
In this tutorial, we are building a simple eCommerce application, with most of the features of modern day eCommerce websites, like a catalog, product categories, a shopping cart, checkout mechanism, an user authentication module and a content administration module.
---
This article provides useful insights on designing the main components for an eCommerce app: a list of goods, filters, a shopping cart, and a checkout process.
---
Troy Giunipero is a student at the University of Edinburgh studying toward an MSc in Computer Science, and formerly one of the NetBeans Docs writers, where he spent most of his time writing Java web tutorials. In this interview, Troy introduces you to the NetBeans eCommerce tutorial.
---
We recently released a significant update to our iOS and Android Buy SDK. This update comes packed with upgrades, including some of our most requested features: customer accounts and Android Pay support. Take a look!
---
Optimizely recently conducted a survey of over 3,500 consumers who shop online in Northern Europe. In this infographic we highlight the key differences between countries in terms of their spending habits, security concerns and preferences when shopping online.
---
This frontend overview of Magento 2 is based on real-world experience with the platform. This seres aims to provide an understanding of what it's like to work with Magento 2 from a frontend engineer, backend engineer and admin user perspective.
---
From Our Partners
How is a Botnet formed? How are corporate networks infected by Botnets? Which nefarious activities do hackers carry out once in control of infected machines? Find out in this new infographic from Ixia.
Related Articles
The Weekly Top 10: eCommerce Development Resources
The Weekly Top 10: Mainly Magento
The Weekly Top 10: CMS Development Resources
---
Imagine Cup World Champions 2023
26/05/2023
Three teams, the top team from each of the contest's three regions took part in the ultimate stage of the Imagine Cup and travelled to Seattle to make their final 3-minute pitches to the panel of thre [ ... ]
---
BBC Giving Schools 700,000 micro:bits...
31/05/2023
... why? This raises so many questions on so many levels it is difficult to know were to start. A lesson or a warning for other countries?
More News
Last Updated ( Friday, 27 January 2017 )