Friday, 05 August 2016
The topic for this week's trawl of the Internet to bring you posts you might otherwise not have noticed is Web Design Development, which is a wide remit to chose from.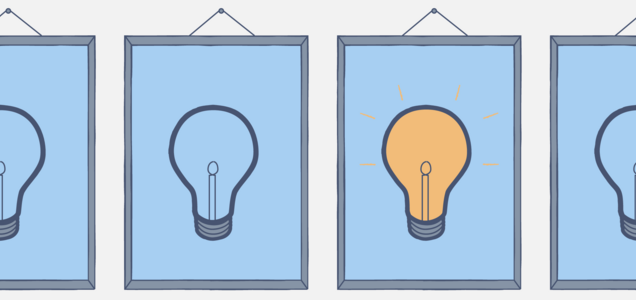 Often the hardest part of any project is simply starting it. Ideas may be swimming around in your head, yet you may find it difficult to net one that works. Once you realize that banging your head against the desk won't get you any further, the next step is usually to begin by looking at what others have done in the past. If you're looking to expand beyond the obvious go-to's, check out some of the best sources for creative web design inspiration compiled here.
---
Mobile web browsing is expected to turn into the next major Internet platform. It is now easy to browse the net from nearly anywhere utilizing mobile devices that fit in a hand because of technology. Being short in good usability implementation in mobile web design makes it difficult browsing your way around various popular mobile websites. To aid you in creating website that is accessible not just on desktop or laptop computers but also mobile devices, here are some of the things to consider on mobile web design with sample images together with the mobile website version's direct link.
---
Are you ready to let the world know about you as a web designer? If your answer is yes, then this post is for you. We've compiled a list of Web Design Awards you might want to participate in. Some of those awards are free and some require registration fee.
---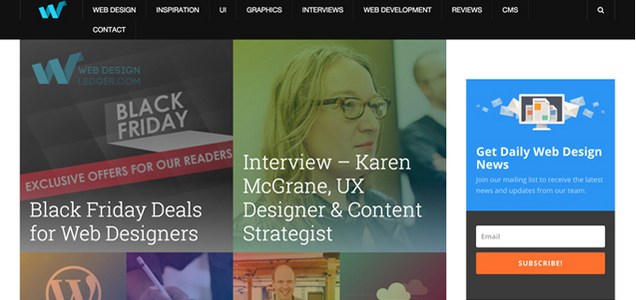 Inspiration is everywhere if you're open to it, but sometimes you just need some blogs packed with visual goodies that are right up your alley. We've researched and explored the wild web to bring you 100 blogs and websites in web design that are worth your while.
---
It seems like every day, there is a new crop of UX design tools competing for the attention of freshly minted designers and veteran mobile app gurus alike. With so many options, it's important to parse out which are essential timesavers and game changers, and which ones will simply take up space on your hard drive.
---
intechnic.com - 60 Beautiful Examples of One Page Website Design Inspirations
Single page designs are beautiful examples of order, simplicity and conciseness. Organizing a website to ensure content and navigation stay on the same page can be considered a feat but when executed correctly, website users will attest to a flawless and efficient user experience. Here are some beautiful examples.
---
Still putting off making your site responsive? These facts will make you reconsider. In this article, we'll explain best practices for responsive design, then deconstruct 4 outstanding examples.
---
Over the last few years, the importance of design in the tech industry has grown tremendously-with a greater appreciation for designers who know how to work within development constraints. At Tendigi, we produce our best work when our designers and engineers work in a harmonious, cross-collaborative environment.
---
From Our Partners
Electric Cloud set out to create a wiki-based knowledge hub that would collect all the relevant information from around the world on software release management, and organize it into a meaningful structure, to help the community understand and learn this important discipline. The wiki covers over 200 topics: release automation, agile practices, ITIL/ITSM concepts, deployment, release planning, and more.
Related Articles
Web Design Course From Code School
Website Designers Take Note - Users Love Simple and Familiar

The Responsive Web (book review)
Previous Weekly Top 10s
AngularJS Web Development Resources
SharePoint and Other CMS Platforms
JavaScript Programming Resources
Last Updated ( Thursday, 11 January 2018 )