Five Reasons To Use A VPN
Friday, 15 April 2022
Virtual Private Networks (VPNs) offer privacy and protection to web users, but does everyone really need one? Some people may believe that since their online activity does not involve anything illegal or suspicious, they "have nothing to hide," therefore don't need to be using a VPN. In reality, there's a lot more to what VPNs can do for your online safety and privacy.
Here are five good reasons everyone should be using a VPN when going online.
Hide Your Data from Your ISP
Your internet service provider can see everything you do online. What you watch, what you type, what you look at, etc. That's the case even when you try to browse privately. What's even more concerning is that some of them are more than willing to sell that data for a quick buck to anyone who will pay.
Our online habits are priceless for marketing companies that are always looking for ways to increase the effectiveness of their online advertising techniques. And the best and often the cheapest way to do that is to obtain data about our online habits, quirks, likes, and dislikes.
Your ISPs can sell your data without your consent, and the only way to avoid your information being out there is to get a VPN and secure your connection.
Additional Protection from Cyberthreats
Besides snoopers, there are plenty of other threats on the internet. There is a sea of misleading website links, viruses that can quickly access your data, trackers, and intrusive ads. Most of these cyber threats are banking on human error or laziness, waiting for the user to make a simple mistake so the malware can start doing its job inside the device. These human errors happen more often than you'd think. NordVPNs Threat Protection feature takes care of the malware and viruses before they can do some damage and simultaneously keeps your identity private. This way, you will address the privacy and malware problems with a straightforward application.
Access to Geo-Blocked Content
Besides the obvious privacy benefits, using a VPN also has other, more fun benefits, like allowing you access to entertainment that is currently blocked in your location but is available somewhere else. You can use this feature for TV shows, movies, games, and any other type of content. All you have to do is connect to a server from the country where your desired content is already available and enjoy it!
Public Wi-Fi Made Safe
Using public Wi-Fi is a safety hazard, and every techie knows it. But they also know that most people still use it either out of necessity or because it is convenient. Either way, it seems like public Wi-Fi isn't going anywhere, so let's at least make it safe to use.
When you connect to a VPN, your IP address and other personal data that hackers can easily access through public Wi-Fi become untraceable. This way, even if there is a breach within the public network, you and your data will remain unaffected. If you use a VPN, you don't have to say no to public Wi-Fi; instead, you can choose to mitigate all the risks associated with it.
Increased Security When Working Remotely
As a remote worker, the last thing you want to do is cause your company or a client some trouble because you don't practice good online safety. A VPN is great for ensuring that your network stays secure and the data you exchange, especially regarding work-related matters, stays anonymous. Most company-wide hacking attempts happen because of one simple mistake, usually made by one of the employees. The chances of making the said mistake are higher when you are working remotely. So save yourself the trouble and get the VPN.
All This and Simple To Use
A VPN seems like a abstract concept, and setting one up can be difficult. With a VPN app, however, you don't really need to understand its mechanism to use it. All you have to do is download the app version, compatible with your device and then choose one of the servers offered by the company. Depending on what you want to do online, you can pick the best server for the job and browse away.
Related Articles
Setting Up Site-To-Site OpenVPN

To be informed about new articles on I Programmer, sign up for our weekly newsletter, subscribe to the RSS feed and follow us on Twitter, Facebook or Linkedin.
---
GitHub Sees Exponential Rise In AI
15/11/2023
Developers are flocking to AI creating an explosion of generative AI activity in open source. The 11th annual Octoverse report, unveiled at last week's GitHub Universe event recorded 65K public g [ ... ]
---
F# 8 Makes Code More Uniform And Performant
23/11/2023
Microsoft has released the latest version of F#, with changes the team says makes F# programs simpler, more uniform and more performant. The new version also has faster project compilation and upgrade [ ... ]
More News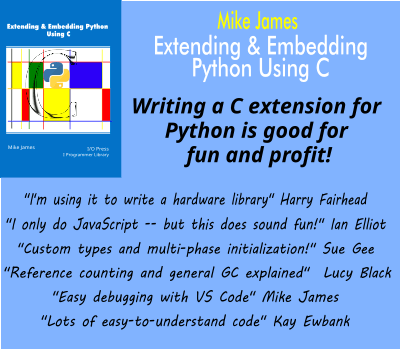 Comments
or email your comment to: comments@i-programmer.info
Last Updated ( Friday, 15 April 2022 )