Trump Demands 6G But We Don't Even Know What It Is
Written by Harry Fairhead
Friday, 22 February 2019
We rely on fast networking and with 5G not actually available as yet, President Trump has called for 6G. What is 6G?
This is very reminiscent of the famous amplifier with a volume control that goes to 11. By the same reasoning, the US President simply added one to 5G to get 6G, which has to be better. The truth of the matter is that we have run out of "big ideas" and it isn't at all clear what 6G is.
Here's the tweet that started it all:
There is a reason for lagging behind, however, and this is the complete lack of major technical innovation in the area. What seems to happen is that a specification for a standard is produced and then we wait to see what manufacturers come up with. In the case of 5G, the key to higher data rates is the use of higher frequencies - 28-29GHz . Higher frequencies mean more bandwidth and this means more data throughput.
This sounds good, but millimeter waves don't travel far and so the size of a cell drops to that of a city block meaning we are going to need lots of smaller base stations. 5G also borrows from the WiFi MIMO technology to use multiple antennas to create multiple routes between a device and the base station. All of this fits together to give the 5G NR (New Radio) standard, which is the only true 5G technology, despite carriers labeling slightly upgraded 4G as 5G.
So what could 6G be?
As it happens the question is answered in a recent paper submitted to the IEEE Communications Magazine and published on arxiv. It is easy enough to specify what sort of performance 6G should have - 5G 1Gbps 6G 100Gbps. The paper also suggests that one way to achieve this is to increase the frequency to 1THz or even to use light. This sounds much more challenging than the current move to millimeter waves.
One surprise for the non-expert is that the paper claims that AI will be key:
"One reality of 6G is that 6G will be empowered by artificial intelligence (AI) in almost all levels, from network orchestration and management to coding and signal processing in the physical layer, manipulation of smart structures, and to data mining at the network and device level for service-based context-aware communications, etc."
There are already experiments to use AI to implement efficient coding schemes but there has been little progress on the bigger idea of "cognitive radio" - software defined radio that is smart enough to configure itself to share the spectrum with other smart radios to the best effect. Some simple ideas from cognitive radio have been built into 5G but there is still a long way to go.
As well as AI the paper identifies a number of other key enabling technologies:
Radar-enabled contextual communication - basically knowing where devices are enables cognitive radio to adapt.
Cell-Free Networks - flying base stations provide a changing pattern of cells.
Metamaterials - better antennas
Visible light communication - LED bulbs that allow high bandwidth data.
Wireless power and harvesting - picking up power for 6G devices from the air.
The final two suggestions are more controversial. The use of OAM, Optical Angle Modulation, is suggested as a better coding option, but it isn't clear that it is based on good theory. The second is the use of quantum communications, which similarly isn't a safe bet for the future.
With strange modulation methods and quantum communications entering the discussion, you can see that 6G is speculative. When you look to wider things that are happening then it may be that 6G is a non-starter. If SpaceX manages to launch the number of satellites it has planned and produces its earth-wide WiFi network, cell phone technology may suddenly become a thing of the past.
More Information
Related Articles
Viterbi Receives 2016 Draper Prize
How Error Correcting Codes Work
Network Coding Speeds Up Wireless by 1000%
To be informed about new articles on I Programmer, sign up for our weekly newsletter, subscribe to the RSS feed and follow us on Twitter, Facebook or Linkedin.
---
Apache Kyuubi 1.8 Adds Web UI
20/11/2023
Apache Kyuubi 1.8 has been released with improvements including a new experimental Web UI and a new chat engine with OpenAI ChatGPT backend.
---
Notepad++ Twentieth Anniversary
05/12/2023
An updated version of Notepad++ is available, on its 20th anniversary. The text editor first saw light in November 2003 when it was released on SourceForge.
More News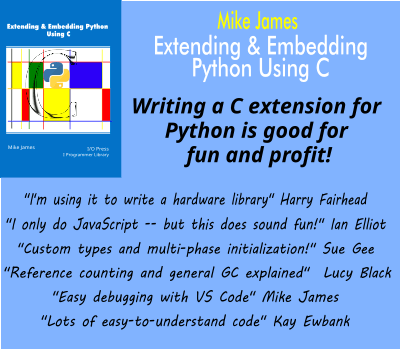 Comments
or email your comment to: comments@i-programmer.info
Last Updated ( Friday, 22 February 2019 )