Value Your Privacy - There's An App For That
Written by Lucy Black
Saturday, 22 February 2020
A new IoT Assistant app has been designed to inform you about what Internet-connected smart devices are around you at any point in time and what kind of information they might be collecting. The app is also intended to let people opt out of having their data collected when this option is available.
The app, available for Android and iOS, is part of an IoT Privacy Infrastructure developed by a research group led by Professor Norman Sadeh at Carnegie Mellon University and funded by both DARPA and the US National Science Foundation.
As explained in this video, privacy regulations such as the GDPR in Europe and the California Consumer Privacy Act have placed restrictions on how data can be collected and used. While we are now used to how this affects websites, these regulations also extends to smart sensors and cameras and require people who deploy IoT resources to disclose their data collection and use practices and to also give us some control over these practices such as opting in or out of them.
The other component of the IoT Privacy Infrastructure is its IoT Resource Registries, where owners of tracing and surveillance devices such as public webcams, electronic toll collection sensors, video door bells, shot spotter (gun-detection) audio sensors, and also independent third party contributors, can publicize both their presence and their data practices. Currently only IoT resources in the US, Canada, the European Union, and the United Kingdom can be registered and you need to create an account in its IoT Portal before publishing any IoT Resources.
Using the the IoT Assistant App (IoTA) on your smartphone also requires you to create an account - which does appear to be something of an anomaly given that it is targeted at people who want to maintain their privacy and avoid any type of surveillance. In addition the sign-up procedure from a smartphone appears to have defeated a number of potential users. On the App Store the app has an average rating of 2 stars with over half of a total of 13 rating being 1 star. On Google Play, with the same number of reviews, the rating is down at 1.8 and the consensus is that the app is buggy and requires testing before release.
A lot of effort has gone into some aspects of the IoT Portal. Its logo for example has an About page of its own telling us:
Chameleons use their ability to change color to make themselves less visible. The shield-shaped tail of our chameleon represents the way in which our IoT assistant can help you protect your privacy, by informing you about data collection around you and by helping you control how data about you can be collected and used, when privacy settings are available. When privacy settings are available, you can become a chameleon and control what others can see about you.
As part of a project on Personalized Privacy Assistants funded by the DARPA/AFLR Brandeis Privacy Initiative and by the US National Science Foundation, a lot has been invested in what does seem to be a worthwhile and much-needed research project. But for it to succeed it needs lot of people - both owners of devices and individuals who are interested in how devices are tracking them and their privacy options - to get on board. And having a flaky app is not a good start.
More Information
Related Articles
Alexa and Connected Devices - The Good, The Bad and The Ugly
EU Copyright Directive Passed Into Law
Big Boost For IoT With Connected Home
To be informed about new articles on I Programmer, sign up for our weekly newsletter, subscribe to the RSS feed and follow us on Twitter, Facebook or Linkedin.
---
Microsoft's Generative AI for Beginners
21/11/2023
A free, self-paced online course about Generative AI is on offer from Microsoft's Azure Cloud Advocates. It's a 12-lesson curriculum targeted at complete novices to LLMs.
---
Spot + ChatGTP - It's Amazing
03/12/2023
Boston Dynamics' quadruped robot Spot has been given the ability to hear questions and respond to them, thanks to integration with Chat GPT and other AI models. See Spot in action as a tour guide and [ ... ]
More News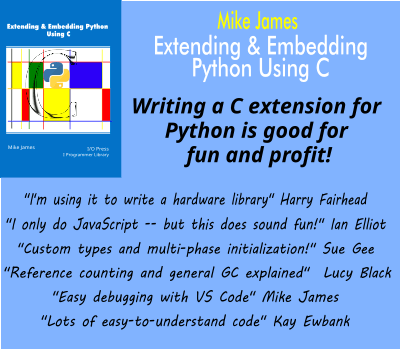 Comments
or email your comment to: comments@i-programmer.info
Last Updated ( Saturday, 22 February 2020 )