Recycle Your Pi For A Reward
Friday, 13 August 2021
Do you have a drawer or a box full of unused Raspberry Pis - I do and for good reasons. Now I and you can reclaim some of that value by returning them for recycling and earning a money off voucher for your next order.
One of the good things about the Raspberry Pi family is they are cheap - cheap enough to be considered disposable and that's a bad thing. I have a box full of Pi 3s and earlier, not because they don't work any more and not because they aren't potentially useful. The reason they are in a box is that the Pi 4 is so much better and low enough in price for me to use one whenever I want to. I do have a few earlier model Pis around the place doing useful tasks and they aren't in danger of upgrade because they work. However, when it comes to a new deployment I find it hard not to future-proof things by using the latest hardware - hence the box of surplus Pis.
In this era of trying hard to reduce waste what can be done? OkDo and Sony, the company that makes the Raspberry Pi, have got together to start a recycling scheme. You package up your old Pi 3b, Pi 3b+ or Pi 4 into a padded envelope and send it off. They will test it to the same standard as a new board and put it on sale and you get a £10 voucher to use against a £15 minimum spend at OkDo. The fact that you get £10 tells you that at the moment this is a UK-only scheme, but it is hoped to make it worldwide in the near future.
It all sounds easy. Go to the site, sign up, get a label, put the Pi in an envelope and send it off. Remember to remove any SD cards so as not to give away any personal data. The board has to be working and if it isn't and fails testing the board will be recycled as scrap. You only get your £10 voucher if the board works. The ones that pass will be resold as reconditioned with a 12-month guarantee or given to suitable organizations. A donation will also be made to the Raspberry Pi Foundation.
Is this a good idea?
Well at worst it's a harmless idea. It is claimed that the refurbished boards will help with a lack of new Raspberry Pi boards. Component shortages have already been blamed for pushing back the launch of the Pi 4 A cut down model and any Pi 5 is set to be delayed until 2023, whatever a Pi 5 might be.
My worry is that these refurbished boards will be unattractive for the same reason that I have a box of Pi 3s - a Pi 4 isn't expensive and hardware often represents the least of the cost in a project. If you have a need for lots of Pi 3s for an on-going project where the exact model doesn't make a difference then fine. It also seems like good publicity for OkDo which has been below the radar until now.
More Information
Claim your £10 reward when you renew a Raspberry Pi
Related Articles
Raspberry Pi 4 Sets New Performance High At Same Cost
Raspberry Pi 3A+ Last Of The Line
To be informed about new articles on I Programmer, sign up for our weekly newsletter, subscribe to the RSS feed and follow us on Twitter, Facebook or Linkedin.
---
PHP 8.3 Released
28/11/2023
PHP 8.3 has been released with improvements including explicit typing of class constants, deep cloning of readonly properties, and additions to randomness functionality.
---
Windows Wallpaper Is Latest Ugly Sweater Design
01/12/2023
Microsoft has made the classic Windows XP wallpaper the design for its shot at this year's ugly sweater options. If, like me, you're wondering how you managed to successfully avoid this as a concept, [ ... ]
More News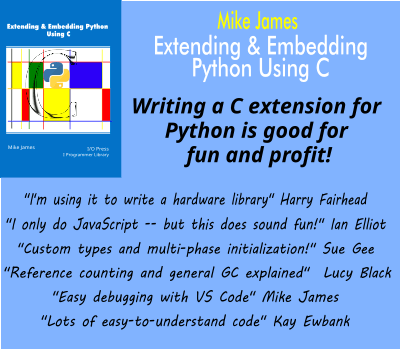 Comments
or email your comment to: comments@i-programmer.info
<ASIN:1871962633>
<ASIN:1871962668>
<ASIN:1871962641>
<ASIN:187196265X>
Last Updated ( Friday, 13 August 2021 )