Raspberry Pi 3 Confirmed - 64-bit For $35
Written by Harry Fairhead
Monday, 29 February 2016
On the fourth anniversary of the first Pi the Raspberry Pi Foundation has announced the details of the Pi 3 - and it is 64-bit with WiFi and Bluetooth.
Since the first Pi was launched it is claimed that more than 8 million have been sold. The latest model, Pi 3, seems to be in stock at some of the distributors so you stand a good chance of being able to buy one right now for $35.
The details are more or less what has been reported over the weekend - Raspberry Pi 3 With WiFi And Bluetooth.

The details are:
•Broadcom BCM2837 chipset running at 1.2 GHz
•64-bit quad-core ARM Cortex-A53
•802.11 b/g/n Wireless LAN
•Bluetooth 4.1 (Classic & Low Energy)
•Dual core Videocore IV® Multimedia co-processor
•1 GB LPDDR2 memory
•Supports all the latest ARM GNU/Linux distributions and Windows 10 IoT
•microUSB connector for 2.5 A power supply
•1 x 10/100 Ethernet port
•1 x HDMI video/audio connector
•1 x RCA video/audio connector
•4 x USB 2.0 ports
•40 GPIO pins
•Chip antenna
•DSI display connector
•microSD card slot
•Dimensions: 85 x 56 x 17 mm
Basically this is a Pi 2 but with WiFi, Bluetooth and a faster 64-bit processor. In principle any program you have that works on a Pi 2 should just work on a Pi 3. Of course, if it is going to take advantage of any new features you will need to modify the code.
The big news is that the use of a 64-bit ARM chip. This is claimed to make unmodified, i.e. 32 bit, software run up to 10 times faster than the original Pi and 50% faster than a Pi 2. Some of this speed increase is accounted for by a higher clock rate of 1.2GHz compared to the 900MHz of the Pi 2. At the moment the Raspbian operating system hasn't been compiled to take advantage of 64 bit instructions. Given that the Pi 3 still only has 1GB of RAM it might not be a good idea to do so. Going from 32-bit to 64-bit isn't always guaranteed to provide faster code and it usually produces code that takes more memory.
The important point is that the new processor will run all the 32-bit code that the BCM2835 and BCM2836 ran, so if you don't want to use the 64-bit instructions that's fine.
The other big change is that now the recommended power supply is rated at 2.5A, up from 1.8A for the Pi 2. Not only this, but the power supply has to be a special Official Raspberry Supply Unit costing about $9. The spec also says:
Note: The Official Raspberry Power Supply Unit for Pi 3 is not a general purpose power supply and must only be used for the Pi 3.
It is difficult to see why. The power consumption as measured by MagPi magazine is 0.31A when idle rising to 0.58A when working. which should be compared to the Pi 2 at 0.26/0.42A and the Pi Zero 0.1/0.25A.
It seems that the other Pi modules will be produced until there is no demand for them. A Pi 3 Model A is planned, as is an upgrade to the compute module to 64 bits but minus the WiFi.
What all of this means is that if you are looking for a WiFi/Bluetooth unit for IoT applications the Pi 3 is a good choice. However, the 64-bit changes also make new applications possible. For example, the H.264 codec that can work at 1080p at 60fps and a new H.265 codec runs at 30fps.
There are still some limitations. The wired LAN connector is still only 10/100Mbps and while the WiFi can theoretically manage 150Mbps it is estimated that throughput bottlenecks limit it to 20 to 40Mbps. At the moment it is I/O speed that is the main constraint on what the Pi can do - no USB 3 and no low level SATA connectors makes it difficult to add fast storage, for example.
One expansion option that needs to be explored a little is the possibility of connecting an external WiFi antenna. While there is no antenna connector there is what looks like an unpopulated UFL connector pad labelled J13. Connecting to this would probably invalidate FCC certification so I doubt there will be any official word on what to do.
However the new Pi 3 not only looks like a good choice for any IoT project that doesn't need the ultra low cost of the Pi Zero it also looks like a sensible desktop replacement.
Where next?
The Pi 4 will need more than just the gentle tinkering that converted the Pi 2 into the Pi 3 if it is going to tackle the I/O throughput problem.
More Information
Raspberry Pi 3 On Sale Now At $35
Related Articles
Raspberry Pi 3 With WiFi And Bluetooth
Where Are The Raspberry Pi Zeros?
Windows 10 Raspberry Pi Starter Kit
Raspberry Pi Gets Its Official Touch Screen
Raspberry Pi 2 - Quad Core And Runs Windows
To be informed about new articles on I Programmer, sign up for our weekly newsletter, subscribe to the RSS feed and follow us on, Twitter, Facebook, Google+ or Linkedin.
---
GitHub Sees Exponential Rise In AI
15/11/2023
Developers are flocking to AI creating an explosion of generative AI activity in open source. The 11th annual Octoverse report, unveiled at last week's GitHub Universe event recorded 65K public g [ ... ]
---
Amazon Previews Q, Its AI-Powered Assistant
04/12/2023
Amazon has announced Q, a generative artificial intelligence powered assistant that can be tailored to the data in a specific organization.
More News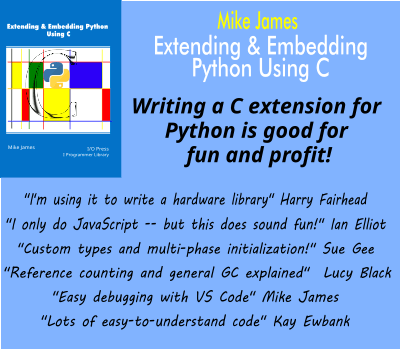 Comments
or email your comment to: comments@i-programmer.info
Last Updated ( Monday, 29 February 2016 )