Microsoft Band Gets An SDK
Written by Mike James
Tuesday, 24 February 2015
Microsoft Band could be a big win, if only it got the marketing and the support. Now, four months after the launch, there is an SDK. Is it worth investigating?
Microsoft's Band fitness device is a strange cross between a fitness band and a smart watch.
Unlike most fitness bands, it has a 320x106 pixel full color screen with capacitive touch sensor. This means you can consider it a smart watch if you want to - it tells the time, for example - but it doesn't look like a watch. It looks like a fitness band.
Given that a lot of people are wearing fitness bands this is a very clever move on Microsoft's part but they don't seem to be making the best of it. After four months the device is difficult to get hold of, it is only available in the US, and not many people have heard of it.
The good news is that along with the SDK the Band's software has been given an update that makes it more attractive to the end user. It now has a cycle tile that lets you track indoor or outdoor riding including heart rate and GPS.
Most important is the addition of a quick read for email and SMS in a large font. plus a tiny touch keyboard. Yes a touch keyboard. It makes use of predictive text entry and at the moment you can only use it to respond to SMS. The update also includes a web dashboard connected to Microsoft HealthVault.
Overall the device seems to be getting better as a fitness band and including features that make is a credible smart watch. Currently it pairs with iOS, Android and, of course, Windows Phone. If you do have a Windows Phone then you can also use speech input via Cortana.
The new SDK only works with Android and Windows Phone but the iOS version is promised in the near future. The SDK doesn't let you write apps that run on the band, only on the paired smart phone. You can:
get real-time access to sensor data from one or more Microsoft Bands
create Tiles and send notifications to them
change the Theme for the Band
change the main Tile background image
Clearly the two interesting features are access to the raw data and being able to create Tiles. The sensors include heart rate, UV, accelerometer, gyroscope, and skin temperature, as well as fitness data - distance and pedometer. You can add a Tile to the display and send it messages,which cause its icon to minimize and the message to display in the Tile; or popup dialogs. The band supports up to 13 Tiles and your app can create as many as there are space for. In addition you can also send "haptics", i.e. one of nine different vibration patterns to the band.
It all looks very easy and the majority of the work in developing apps is going to be figuring out what to do with the data. If you already know how to create an Android or Windows Phone app then working with the band is trivial.
This is good news and as a smart watch/band it provides you with access to a good range of sensors at a reasonable price.
The SDK misses quite a few features such as no keyboard or voice input, no access to touch events or the action button, but it does give you access to the main sensors and data which many fitness bands keep you well away from.
The big problem, if you are tempted to try your hand at developing an app, is to work out if the Band is going to be successful. At the moment it seems to be keeping a low profile. Can this change? At what point will Microsoft have enough confidence to call this the smart watch we really want?
More Information
Related Articles
Google Fit SDK Preview - I Programmer
---
JetBrains AI Coding Assistant Now Generally Available
07/12/2023
JetBrains has announced that its AI-powered coding tool is now generally available for its IDEs. The tool was announced earlier in the year but until now has been on limited access.
---
Advent Of Code 2023 Unlocked
01/12/2023
December 1st is the day on which, each year, Eric Wastl opens a very special advent calendar. You don't get rewarded with chocolates in the Advent of Code - instead it's stars for solving coding puzzl [ ... ]
More News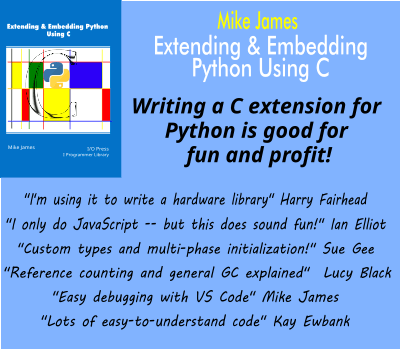 Comments
or email your comment to: comments@i-programmer.info
Last Updated ( Tuesday, 24 February 2015 )