Predix - A Platform for the Industrial Internet Of Things
Written by Sue Gee
Tuesday, 30 June 2015
Predix, GE's forthcoming platform for the Industrial Internet is a cloud-based platform designed for building and powering industrial-strength apps. As GE prepares to share details about the Predix platform, a promotional app has been created to set the scene.
The Internet of Things isn't just about home automation with small devices like the Pi, Edison and Arduino. Applied to big machinery and large scale equipment, the IIoT (Industrial Internet of Things) is about how software will take control.
For example it will be developers who will enable technicians aboard an oil and gas rig to predict, locate and repair pipeline that is deep beneath the ocean's surface, as played out in GE's app that indicates the future role of virtual reality and telepresence .
From a programmer's point of view it is sobering to realize that large systems and critical systems are mostly currently being run with minimal closed loop feedback. A factory for example provides no information on how efficient it is, apart from in the crudest data on the few things that can be measured. Even then mostly measured by proxies such as utility charges and profit.
The Industrial IoT has the potential to gather the raw data that makes it possible for the first time in history to control both large and small industrial systems.
GE's Predix is a system that allows industrial grade sensors to be used to get the information that companies really need to control the things on the internet. It combines big data and analytics so developers can create apps that improve industrial efficiency and productivity. Using it, developers can build and deliver cloud-based apps for the industrial IoT. The environment lets you use catalogs of pre-packaged microservices designed for specific industrial uses. There are a growing number of catalogs, according to GE. The aim is that you can focus your efforts on innovation instead of integration.
The platform, which will be available to developers this year, is being designed with the help of GE's experience in building some of the world's largest and most complex machines - locomotives, aircraft engines, undersea drilling rigs and power stations. The need to gather data and process it to provide the information needed for control and optimization was the driving force behind Predix.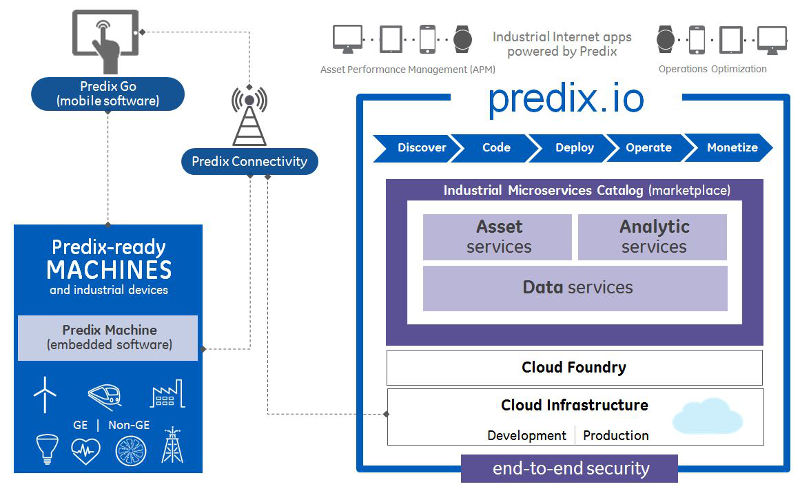 Predix will let you connect machines and devices and make use of their data. You'll start with any existing IT systems of the environment you're working with, and use Predix to gather data using a range of adaptors. These in turn feed the data to the Predix core - its Data API layer. This processes the data, turning it into either time series, unstructured or a more traditional relational structured data. The structure of the data is partly determined by its nature and partly by what sorts of analysis it will be subjected to.
Analytics is a key component of Predix, using models that are customer specific and geomapping can be used to present data that is obtained over a distributed network of sites. Data summaries can be viewed via software configurable dashboards and custom apps.
The UI is based on the "card" paradigm. Each card is created using an HTML framework which allows a range of different types of device to be used as appropriate. The cards can be preloaded onto laptops or tablets for field engineers to use as part of a maintenance or repair procedure, as played out in the Predix in Action app.
Backed by GE's industrial legacy, Predix could shake up the IoT landscape before we, as developers, have even finished creating it.
---
Seasonal Deals From edX and Udacity
17/11/2023
The season of discount deals has arrived early. edX is offering a 20% off selected courses and program bundles for Cyber Monday. Udacity has an even better Black Friday Deal with 50% off sub [ ... ]
---
Microsoft Open Sources Terminal Chat
05/12/2023
Microsoft is making Terminal Chat, an AI feature for Windows Terminal that was announced at Microsoft's Build 2023 conference, open source.
More News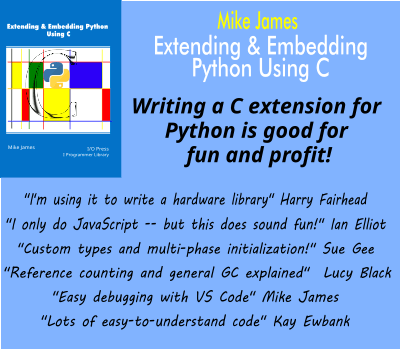 Comments
or email your comment to: comments@i-programmer.info
Last Updated ( Tuesday, 30 June 2015 )