Delphi Celebrates 25 Years
Written by Sue Gee
Friday, 14 February 2020
Delphi, the event-driven programming language for rapid application development (RAD) is celebrating its 25th Anniversary today with a Webinar.
According to the Webinar Registration page:
Delphi entered the world on February 14th, 1995 as the best Windows 3.11 development tool (16-bits). Today, not only is it still the best solution for developing Windows applications in 32 and 64-bits, but it also supports macOS, Android, iOS, and Linux.
Delphi was originally developed by Borland as the successor to Turbo Pascal with Anders Hejlsberg as its chief architect. After the first release in 1995 it has been regularly updated. It reached Delphi 8 in 2003 and the next year, 2004, changed the numbering system to reflect the year - starting with Delphi 2005. This lasted for six year culminating in Delphi 2010 in 2009. Next came Delphi XE in 2010, followed by Delphi XE2 and XE3 in the following two years. After that the XE series had more than one release per year so that April 2015 saw Delphi XE8. Then came another discontinuity which also seems to reflect the adoption of semantic versioning and also saw the inclusion of a place name. In August 2015 Delphi 10 'Seattle' was released, followed by Delphi 10.1 'Berlin' in April 2016 and Delphi 10.2 'Tokyo' in March 2017 All the 10.3 releases are 'Rio' starting in November 2018 and the current version Delphi 10.3.3 'Rio', was released in November 2019. The Delphi Innovation Timeline has details of the improvements with each release.
In 2006 Borland's developer tools section was transferred from Borland to a wholly owned subsidiary known as CodeGear, which was sold to Embarcadero Technologies in 2008. In 2015, Embarcadero was purchased by Idera Software, but the Embarcadero mark was retained for the developer tools division, which includes C++ Builder and RAD Studio as well as Delphi.
Delphi has a free Community edition for freelance developers making less than $5,000 per year,startups, students and non-profits and also has Professional, Enterprise, and Architect editions. News recently broke that the Turkish Ministry of Education had bought licences so that Delphi could be offered free of charge to an estimated 1 Million students there. Whether this reflects the fact that Delphi is still a worthwhile teaching language or is simply an anachronism was a matter of some debate - with truth on both sides.
According to Embarcadero's Delphi website Delphi is used on 5 Billion Devices, has 942 Sample Apps and a community of 3 million developers. Currently it ranks #18 in the Tiobe Index and over the years its highest ranking was #6 in October 2001 and lowest #20 in January 2015.
The webinar taking place to mark Delphi's 25th Birthday, will be hosted by Jim McKeeth, Chief Developer Advocate. It is billed as:
A look back at the highlights of the last 25 years of software development excellence.
Delphi has many very enthusiastic long-standing aficionados and if you want to join the celebrations register here.
More Information
Celebrating Delphi's 25th Anniversary
Embarcadero blog - 25 years of excellence
Related Articles
Four Of Most Important Language Designers In Conversation
To be informed about new articles on I Programmer, sign up for our weekly newsletter, subscribe to the RSS feed and follow us on Twitter, Facebook or Linkedin.
---
2023 Hour Of Code Announced
10/11/2023
New activities for this year's Hour of Code have been announced. The focus for 2023,"Creativity with AI", is designed to let students learn about computer science and artificial intelligence.
---
Insights Into Software Supply Chain Security
08/11/2023
A report from Chainguard reveals that while software developers and security leaders are committed to tackling software supply chain security, differences in their perspectives and prioritie [ ... ]
More News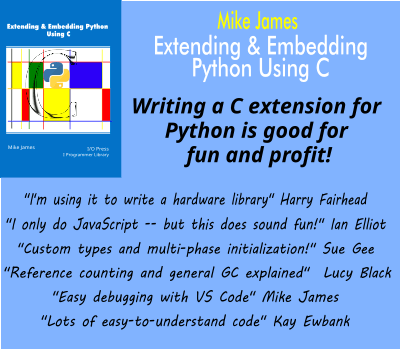 Comments
or email your comment to: comments@i-programmer.info
Last Updated ( Tuesday, 10 March 2020 )