Python Ties With Java In RedMonk Language Rankings
Written by Janet Swift
Wednesday, 11 March 2020
In a very unusual occurrence, there has been a ranking change at the very top of the RedMonk Language Rankings - Python is now in joint second place with Java. JavaScript still holds the coveted #1 slot. How does this accord with the latest TIOBE index?
The RedMonk Programming Language Ranking is a twice-yearly exercise that uses data from GitHub and Stack Overflow with the aim of producing a popularity ranking that reflects both volume of code and of discussion. See Why Do Some Languages Always Come Top? for the methodology used by RedMonk derived from an analysis first performed in September 2010 by "the Dataists", Drew Conway and John Myles White.
Here is the full January 2020 chart:
click in chart to enlarge.
Here's a bigger version of the top right of the chart which shows a high degree of correlation between GitHub rankings, on the x-axis, and those from Stack Overflow on the y-axis:
This chart includes languages in RedMonk's, two top tiers plus a cluster of close contenders.
As usual Stephen O'Grady comments on interesting changes since the last round. He writes:
For the first time in the history of these rankings which began in 2012, we have a non-Java or JavaScript entry in our number two slot. [Python] didn't displace either of those languages, but it has tied Java for the first time.
Describing Python's performance as "almost metronomically" steady, OGrady suggests that it is Python's versatility that explains its increased usage:
Like the language it tied with in this run, Java, Python has continued to find a role for itself in new workloads and use cases, even as it faces more specialized competition in these arenas. This, as much as the language's general accessibility and ease of use, is one of the most important factors in Python's ability to not merely survive, but thrive.
TypeScript, is also singled out. As shown in our table below, it only entered the top 10 at the last run. Commenting on this O'Grady notes:
it had been five years since we'd seen a new Top 10 language. Having accomplished that feat in June, the question was whether TypeScript could sustain that performance, or whether – like Swift, the fastest growing language we had measured – it would be a one time anomaly and slip back outside of the Top 10. This quarter brings the answer, which was that TypeScript did not sustain its performance, it exceeded it. Instead of retreating back to the 10-15 range, the JavaScript-compatible language continued to gain, moving from tenth place to ninth. As with Python, TypeScript is succeeding in part because of patterns. Instead of versatility, however, TypeScript is buoyed by both its ability to intermingle with a large existing codebase in JavaScript and its potential ability to make the resulting code safer.
There are also interesting comments on the JVM languages:
Kotlin made a big splash a year ago at this time when it vaulted eight full spots up the list to just crack the Top 20 at spot #20. While it grew in leaps and bounds initially, however, growth since has been more difficult to come by. There have even been suggestions that the syntactically and aesthetically popular language might have been a flash in the pan, and give back the ground it had gained to fellow JVM-based alternatives such as Clojure, Groovy or Scala. With the exception of Groovy, however, which went from #24 to #23, Scala was static at #13 and Clojure dropped one spot. Kotlin, meanwhile, finally made progress inching up the Top 20 board to #19.
We have previously commented on the consistency of the RedMonk rankings over time as a characteristic that makes them ratings useful from the point of view of the developer. The fact that we report successive results with headlines Language Ranking Almost Unchanged Over Time and Top Languages 2015 - Stasis But For Go And Swift should not be taken to mean that we think the exercise is boring but rather that we trust the validity of the analysis.
While we often report movements on the TIOBE index, which combines data from several sources to arrive at a ranking of programming languages, we tend to include the caveat that it is perhaps an imperfect and crude measure of the popularity of programming languages. In the left-hand side of the table below the latest TIOBE rankings are compared to RedMonk's January 2020 ranking. The right hand side of the table has previous runs from RedMonk and, at the far right, rankings from the original Dataist analysis.
TIOBE
Language
January
2020
July
2019
January
2019
2018
2015
Dataists
7
JavaScript
1
1
1
1
1
5
3
Python
2
3
3
3
3
9
1
Java
2
2
2
2
2
4
8
PHP
4
4
4
4
4
8
5
C#
5
6
5
5
5
3
4
C++
6
5
6
6
5
2
14
Ruby
7
8
8
8
5
10
n/a
CSS
8
7
7
7
8
43
TypeScript
9
10
12
16
2
C
10
9
9
9
9
1
13
Swift
11
11
11
11
18
19
Objective-C
12
12
10
9
10
6
28
Scala
13
13
13
12
14
11
R
13
15
15
14
13
10
Go
15
16
15
14
15
15
Shell
15
14
14
12
11
11
35
Powershell
17
17
17
17
17
Perl
15
18
18
18
11
7
31
Kotlin
19
20
20
28
39
Haskell
20
19
19
19
15
While there is some correspondence between TIOBE and RedMonk - C#, C++, Shell and Perl are all at roughly corresponding positions, it is the differences that are more striking. Admittedly Java, number 1 in the TIOBE index is a close call, but RedMonk's number 1, JavaScript is only placed 7 for the TIOBE index and TIOBE's number 2, C is now placed 10 by RedMonk. Interestingly there is better correspondence between the Dataists 2010 rankings with this month's TIOBE Index.
More Information
The RedMonk Programming Language Rankings: January 2020
Related Articles
The Dance Of The Programming Languages
Why Do Some Languages Always Come Top?
Kotlin Enters RedMonk's Top 20
Language Ranking Almost Unchanged Over Time
RedMonk Rankings Reveal The Languages We Love
Redmonk Language Rankings January 2017
Top Languages 2015 - Stasis But For Go And Swift
Explore Your Favorite Topic With Stack Overflow's Interactive Trend Tool
To be informed about new articles on I Programmer, sign up for our weekly newsletter, subscribe to the RSS feed and follow us on Twitter, Facebook or Linkedin.
---
Grace Hopper, CSEdWeek and Hour of Code
08/12/2023
Tomorrow marks the 117th anniversary of the birth of Grace Hopper. Considered "the first lady of software" she was the original figurehead chosen for Computer Science Education Week, which is timed to [ ... ]
---
Microsoft Windows Announced 40 Years Ago
12/11/2023
Although it didn't launch until 1985, Microsoft Windows was announced in November 1983. It signaled the move for users from the command line to a GUI environment, something that some programmers still [ ... ]
More News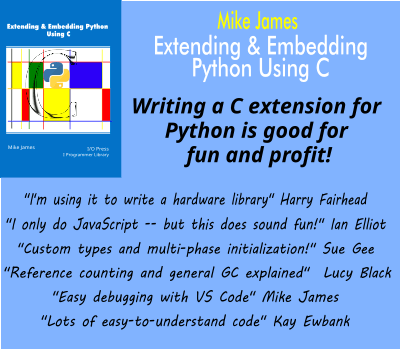 Comments
or email your comment to: comments@i-programmer.info
Last Updated ( Wednesday, 05 August 2020 )