What Languages Do Devs Want to Learn?
Written by Mike James
Tuesday, 17 November 2020
Python, of course. What comes as a surprise is the size of the margin between Python and the rest of the pack. The other unexpected finding is that JavaScript doesn't even make it into the top 10. So, what going on?
The survey of the most searched for programming languages that people want to learn comes from Specops Software, a leading provider of password management and authentication solutions. The exercise used the 'Keyword Explorer' from Ahrefs.com with phrases like: 'learn Python' and 'learn Java'. It ranked 13 programming languages in terms of number of searches on Google and on YouTube.
The total number of searches on a global basis was 495,900 almost half a million, split in a 4 to 1 ratio between Google and YouTube. The proportion of YouTube searches was highest for Rust, where 30% of searches were on You Tube, and was lowest for Swift and Kotlin both of which had over 90% of searches on Google.
That Python is at the top of this ranking isn't hardly news. As my colleague Janet Swift reported in What Makes Python Special?
"[Python] has ranked as the most popular programming language in more than one survey. It is the most widely used language for teaching computer science and is the language that people who don't already use it most want to learn.".
What is noteworthy is the distance between it and the next most popular language to learn, which is Java. On a global basis Python accounted for nearly half the total searches and as far as YouTube goes for over half of them on YouTube. Its share 47% dwarfs that of Java, with 17%. and the language in third place. C++ has only 11%.
Is this partly a matter of supply and demand? There certainly are plenty of free online resources for learning Python while C++ is less well served in this respect.
This theory falls down when you consider JavaScript's abysmally poor showing, which is ranked 12th out of 13 on a global basis, even though there are resources for beginners, though the one we reported on most recently is admittedly so new that the survey predated out report on it, Learn JavaScript and Node.js With Microsoft. One of the problems with JavaScript, is of course that you might search for it under a different name, such as ECMAScript.
I don't think this accounts for the anomaly - so let's try the theory that JavaScript is the first programming language learnt by most developers and the majority of searches come from people looking to expand their repertoire. This would account for Kotlin's inclusion in 8th place in this table.
More Information
The most searched for programming languages around the world
https://ahrefs.com/keywords-explorer
Related Articles
Python Overtakes Java In TIOBE Index
To be informed about new articles on I Programmer, sign up for our weekly newsletter, subscribe to the RSS feed and follow us on Twitter, Facebook or Linkedin.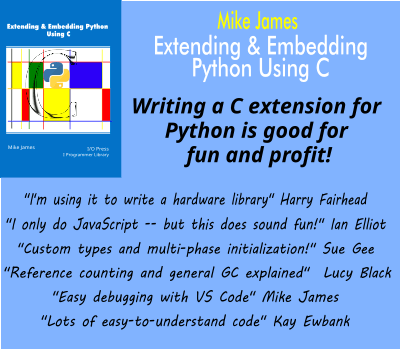 Comments
or email your comment to: comments@i-programmer.info
<ASIN:1871962587>
<ASIN:1871962536>
Last Updated ( Tuesday, 17 November 2020 )