Friday, 21 January 2011
What is the top language? The TIOBE index is a longstanding attempt to measure language use and "importance". Guess which language is language of 2010?
As I've said before - put one programmer in a room and there will be argument about which programming language is the best. TIOBE has long been responsible for throwing petrol on that particular fire by publishing its Index which uses a range of measures to rank programming languages. You can argue with the way that index is constructed, especially if it makes your favourite language look bad, but overall its one of the few reasonably long-term measures of language movement we have.
The January index is used to declare the language of the year award which is for the language that has shown the largest increase in its index over the previous year.
To the sound of the opening music to a well known classic comedy program I can reveal that language of the year is Python with a 1.81% increase.
Close on its heels (or tail) is Objective C, which clearly has benefited from the fact that it is the one and only language in which you can develop iPhone applications. It's advance is even more impressive when you consider that it was 44th in 2006.
The rest of the results are, as most years', so static that you can't find much to say that would qualify as exciting. Java is still number one, with C, C++ , PHP and Python following up to fill the top five places. At number 6 we have Microsoft's C# followed by Visual Basic. The surprise here is that this is old fashioned VB, not the .NET variety which doesn't even make the top 20 (it is down at number 49 along with the likes of Prolog, APL and Cobol - well Cobol actually beats it at number 37.) You can't help but think that Microsoft really did kill off a popular language to replace it by a language that does the same job as C#.
Of course you can simply say that the index isn't measuring anything real and ignore it. Some other interesting observation are Lisp is on the up (why?) as are Pascal (why?), Ada (why why!?), Assembler, TSQL and RPG. All puzzling movements.
The final bucket of petrol comes in the form of the observation that Ruby is stalled at number 10 - is this sign that Ruby is about to decline?
No of course not!
I'm just trying to illustrate the way that anxieties, neuroses and general insecurities can be read into the index.
Don't take it too seriously - apart from its very broad indications which mostly fit in with common sense.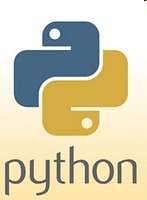 More Information
---
Google Resumes Transition To Manifest V3
17/11/2023
Google has resumed the planned deprecation of Manifest V2, giving notice to Chrome extension developers that Manifest V2 extensions will be phased out as early as June 2024 in the prestable versions - [ ... ]
---
PhpStorm Updated For PHP 8.3
21/11/2023
The latest version of PhpStorm, the IDE for PHP and web development from JetBrains, has been updated to support the new features of PHP 8.3, due to be released later this week.
More News
Last Updated ( Friday, 21 January 2011 )