The Top Languages of 2011
Written by Mike James
Wednesday, 11 January 2012
Every January it is traditional to compare the state of the languages as indicated by the TIOBE index. So what's up and what's down this year?
The surprising winner of the TIOBE Language Award 2011 is Objective C. However a few moments' thought indicate that this isn't so surprising as it is the language you more or less have to use to create iOS apps. More of a problem is how to explain why it is the language that gained most market share in 2011. It has been a contender for the award for the award for the last two years so it might just be a random fluctuation. Even so to be on the up for so many years is an achievement and a testament to how much app development is changing the landscape of programming.
What else is on the move?
Again it is a surprise to see C# gain almost as much ground as Objective C and to be higher in the rankings at number 3, up from number 6. The casualties are C++, PHP and Python
The only new entry to the top ten languages is JavaScript, up from number 11 to number 10. Because of the nature of the TIOBE index it is likely that JavaScript use is under-represented.
| Position Jan 2012 | Position Jan 2011 | Delta in Position | Programming Language |
| --- | --- | --- | --- |
| 1 | 1 | | Java |
| 2 | 2 | | C |
| 3 | 6 | | C# |
| 4 | 3 | | C++ |
| 5 | 8 | | Objective-C |
| 6 | 4 | | PHP |
| 7 | 7 | | (Visual) Basic |
| 8 | 5 | | Python |
| 9 | 9 | | Perl |
| 10 | 11 | | JavaScript |
| 11 | 12 | | Delphi/Object Pascal |
| 12 | 10 | | Ruby |
| 13 | 13 | | Lisp |
| 14 | 14 | | Pascal |
| 15 | 17 | | Transact-SQL |
| 16 | 24 | | PL/SQL |
| 17 | 20 | | Ada |
| 18 | 39 | | Logo |
| 19 | 25 | | R |
| 20 | 21 | | Lua |
Interesting entries to the top 20 include Lua, 21 to 20, R, 25 to 19 and Logo, 39 to 18. Lua and R make some sort of sense as they have both been gaining increased publicity during the year but Logo? It could be that the the publicity about learning to program and programming in education has sparked some people to remember that they learned programming using Logo some 20 years ago. If you can think of a better reason then let us know.
As to the top 50? Well if you think that the stats mean anything down in this region of use, then good luck with drawing conclusions. It is nice to see all the usual and golden oldies with APL bringing up the rear at number 50.
And oh yes, Java is still number 1, but it looks as if it is slipping slightly with C about to overtake it - perhaps next year. This doesn't quite fit into most programmers' preconceptions about the current state of things and it could well be down to the way the TIOBE index is calculated.
As always, you need to take all of these statistics with a very big pinch of salt. It is almost certain that absolute rankings are fairly meaningless, but the year-on-year changes and the relative rankings are probably associated with some sort of signal.
It all gives us a reason to have a good argument about what the best language in the world is and variations there on.
Until next year...
Related articles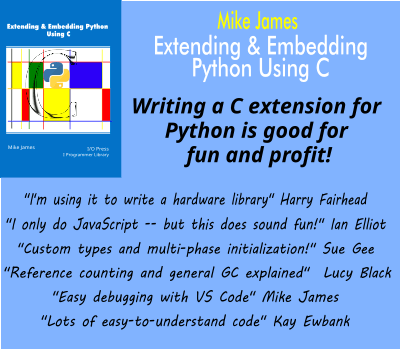 Comments
or email your comment to: comments@i-programmer.info
To be informed about new articles on I Programmer, subscribe to the RSS feed, follow us on Google+, Twitter, Linkedin or Facebook or sign up for our weekly newsletter.
---
Google Resumes Transition To Manifest V3
17/11/2023
Google has resumed the planned deprecation of Manifest V2, giving notice to Chrome extension developers that Manifest V2 extensions will be phased out as early as June 2024 in the prestable versions - [ ... ]
---
Liberica Joins The Java CRaC Train
04/12/2023
CRaC is a novel technique that makes the JVM faster to start.
Liberica's JDK build has just added support for it. Here are the details.
More News
Last Updated ( Wednesday, 11 January 2012 )