Programmers Xmas - Alexa Suggest Some Presents
Written by Lucy Black
Saturday, 02 December 2017
You can guess the answer.
This is the first of our features on presents suitable for programmers and for programmers to give. Yes it is commercial and if you buy any of our suggestions we get a small affiliates reward which helps to keep the lights on, but our recommendations are based on our enthusiasm not financial gain.
In this episode Lucy Black looks at Alexa - and yes she is a fan but not an uncritical one. Just click on the pictures to go to Amazon to get more information or buy.i
Yes, I am an Alexa fan even, though the device often drives me mad when it refuses to understand me and sometimes I chuckle when she speaks unbidden because some word I said sounded vaguely like "Alexa". And yet, Alexa is a taste of 21st century tech. It is the flying car made real.
Only a short while ago who would have predicted that so many of us would have voice control in our homes and not just one - lots of them. Confession: I have five dots, two Fire tablets, one Echo and a Show and after Xmas the number will have encountered the ++ operator.
Why am I such a fan?
For very small reasons which are more than sufficient to justify the price of a Dot.
Click for more information
The main use that all of the devices get is as a radio. I walk into a room and ask Alexa to play my favourite station. I have long removed every other type of radio, including bedside alarms as the Dots do their work, only better.
I occasionally ask for a news briefing when I have missed the news on the hour, but I could live without this feature. Being able to set a timer in the kitchen is also handy for perfect pasta, but again not essential.
The second big use is as an intercom/phone. Why do I need a phone any more? Drop in and connect are almost all the communication features I need. In fact they are so much better!
OK that's the Echo and the Dot explained - what about the Show?
At the moment mine is mostly used to connect to a few security cameras but the one at the front door means I can see who is there before opening it. I'm currently working on getting a Dot to act as a front door intercom so I can talk to the visitor. Not so sure about activating electronic locks however - that might be an automation too far.
One bit of disappointing news is that the Echo Spot, which we previously described as "the baby sister of the Echo Show" is no longer expected to be available in time for Christmas. You can pre-order it now and its release date is December 19th but with a warning showing on the page "Expected to arrive after Christmas":
Returning to the idea of automation, if you are feeling adventurous then you could get your Alexa to control your home. Yes, you could go with some smart lights or one-off switches but as you are a programmer I'd suggest getting a Vera home control unit. For around $100 you can have a Linux box that runs your home using z-wave or other devices and you can control it using Alexa voice commands.
Click for more information
I can now shut things down with a single "Alexa Turn Everything Off" command as I leave the house. I can't say that the Vera box is perfect - if you are not a programmer you will find many things are difficult. If you program, however, its Lua based system means you really can do everything you want ... and yes I have enjoyed solving its problems. You can even use it as a home web server showing the status of everything and, best of all, while it does have cloud support, it will work standalone with no need for a manufacturer's account.
To be clear to do amazing things with the Vera box you will have to put some work in and you will curse it, and z-wave, very often but it is the best way I've found of staying out of the clutches of a single proprietary system. It isn't open source but you still have some freedom to use it.
One last thing,,,,
What is the Fire Tablet all about?
Why is it in an article featuring Alexa?
It turns out the the Fire Tablet can be the lowest cost and best way of getting Alexa.
Click for more information
For around $50 you get an Android tablet that is reasonably powerful and which supports Alexa. You generally have to turn it on and then swipe up and then press the middle icon before you can give a command but you don't have to say "Alexa" and it isn't triggered by words that sound like "Alexa". I use one of the cheapest Fire tablets on my desk in front of my programming setup. I mainly use it to get Internet radio but it is still a full tablet and occasionally I use it to look something up or play some music via Amazon music or from the local streaming server.
So my advice is get some Alexa in your life this xmas. Either buy one for yourself, leave a wish list to "santa" or buy one for someone else. You might even laugh at Alexa's jokes but I'd worry about you if you laughed too much.
And oh yes - you can use any of them to test out Alexa apps so its probably a ligit business expense. What better?!
How to choose:
If you just want Alexa and have wired or Bluetooth speaker then buy a Dot, its cheap and its cheerful, or rather Alexa is:
Click for more information
If you haven't got suitable speakers then buy an Echo or an Echo Plus if you want to go with its home control hub (but I'd recommend you use a standalone Vera box):
If you want video you need a Show or a Spot when they are available:
Click for more information
And finally if you need a tablet to act as an Alexa device then buy the cheapest Fire that does the job:
Click for more information
More Information
Related Articles
Alexa Gadgets SDK For Voice-Enabled Play
Echo Spot Poised To Occupy Top Slot In Alexa Range
Amazon Echo Show - Voice Done Right
Updates to Alexa Skills Kit for Echo Show
Amazon Alexa Extending Its Influence
Amazon Expands Alexa Skills Rewards Program
Amazon Lets Us All Use Lex To Build A Bot
Amazon Opens Up Alexa To Developers and Third Parties
New Products For Amazon's Alexa
To be informed about new articles on I Programmer, sign up for our weekly newsletter, subscribe to the RSS feed and follow us on Twitter, Facebook or Linkedin.
---
Spatial Data Management For GIS and Data Scientists
24/11/2023
Videos of the lectures taught in Fall 2023 at the University of Tennessee are now available as a YouTube playlist. They provide a complete overview of the concepts of GeoSpatial science using&nbs [ ... ]
---
2023 Hour Of Code Announced
10/11/2023
New activities for this year's Hour of Code have been announced. The focus for 2023,"Creativity with AI", is designed to let students learn about computer science and artificial intelligence.
More News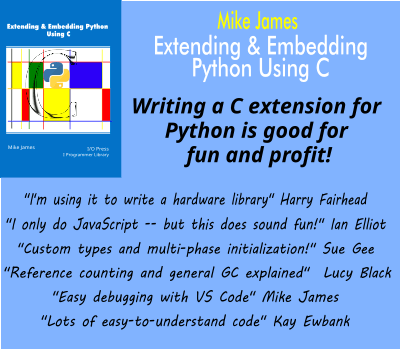 Comments
or email your comment to: comments@i-programmer.info
Last Updated ( Saturday, 16 December 2017 )