Proposed New Patent Office Guidance Could Promote Absurd Software Patents
Written by Sue Gee
Wednesday, 16 January 2019
The US Patent and Trademark Office (USPTO) is working on revised guidance for distinguishing between patent-eligible and patent-ineligible subject matter. It has called for comments by March 8, 2019 but I doubt it would want to hear ours.
Despite the federal shutdown that has halted much of the US governmental process, its Patent and Trademark Office (USPTO) is still working. On January 7th it published a notice with the title 2019 Revised Patent Subject Matter Eligibility Guidance on the website of the Office of the Federal Register.
As its summary explains, the proposed guidance:
revises the procedures for determining whether a patent claim or patent application claim is directed to a judicial exception (laws of nature, natural phenomena, and abstract ideas)
The significance of this document was picked up by Ben Klemens, author of Math You Can't Use: Patents, Copyright, and Software, a 2005 book about software patents. Writing on Ars Technica he argues that:
If those rules take effect, it could take us back to the bad old days when it was easy to get broad software patents—and to sue companies that accidentally infringe them.
The bad old days he refers to are those before the ruling in the case Alice Corporation v CLS Bank, (see US Appeals Court Divided Over Software Patent Eligibility) in which the Supreme Court eventually ruled that an abstract idea could not be patented just because it is implemented on a computer.
We've reported before on attempts to overthrow Alice, commenting:
Discarding Alice would re-open the door to such absurd anomalies and give a field day to patent trolls.
What USPTO purports to be doing now is "clarifying" what can be considered as "abstract" saying that:
The growing body of precedent has become increasingly more difficult for examiners to apply in a predictable manner, and concerns have been raised that different examiners within and between technology centers may reach inconsistent results.
It lists three "grouping of subject matter that render something patent-ineligible:
(a) Mathematical concepts—mathematical relationships, mathematical formulas or equations, mathematical calculations; 
(b) Certain methods of organizing human activity—fundamental economic principles or practices (including hedging, insurance, mitigating risk); commercial or legal interactions (including agreements in the form of contracts; legal obligations; advertising, marketing or sales activities or behaviors; business relations); managing personal behavior or relationships or interactions between people (including social activities, teaching, and following rules or instructions); 
(c) Mental processes—concepts performed in the human mind (including an observation, evaluation, judgment, opinion).
concluding:
Claims that do not recite matter that falls within these enumerated groupings of abstract ideas should not be treated as reciting abstract ideas.
Or as Klemens puts it:
if it's not on the list, it's not abstract
His article in Ars Technica goes into detail about the shortcomings of this guidance and why it is particularly concerning that it is intended to be Incorporated into the Manual of Patent Examination Procedures, the document that thousands of patent examiners consult for guidance when they are trying to decide how to interpret and apply the various Supreme Court and Federal Circuit rulings.
His verdict, which I can certainly agree with is that far from providing clarification,
The new guidance threatens to muddy the waters further, taking a big step toward the bad old days when it was easy to patent abstract software ideas as long as they were carefully obfuscated with technical jargon.
More Information
2019 Revised Patent Subject Matter Eligibility Guidance
Related Articles
US Appeals Court Divided Over Software Patent Eligibility
Patently Ridiculous - Google Ordered To Pay $20 Million Plus
Big Increase in AI, Cognitive and Cloud Computing Patents in 2016
Microsoft Enforcing Slider Patent
To be informed about new articles on I Programmer, sign up for our weekly newsletter, subscribe to the RSS feed and follow us on, Twitter, Facebook or Linkedin.
---
Is Your Language Doomed?
07/08/2019
Employment company Dice has been trying to be helpful. It has made a list of five languages that it predicts are headed for extinction.
---
Microsoft Adds New Azure SDKs
25/07/2019
Microsoft has released a new set of SDKs that developers can use to work with Azure Storage, Azure Cosmos DB, Azure Key Vault, and Azure Event Hubs. The SDKs can be used from Java, Python, JavaS [ ... ]
More News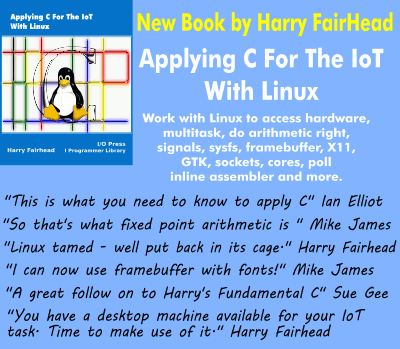 Comments
or email your comment to: comments@i-programmer.info
Last Updated ( Wednesday, 16 January 2019 )