HackerRank Finds New Generation Gaps
Written by Janet Swift
Wednesday, 05 February 2020
HackerRank has produced its 2020 Developer Skills Report, calling it the largest survey of its kind ever released. There's too much to digest in one look, so we are starting with its findings on education and training from the point of view of devs and hiring managers.
HackerRank which started out as competition community for programmers then became a hiring platform that used coding challenges and now refers to itself as:
the developer skills company that helps businesses attract, evaluate and hire the best technical talent from around the world.
Both HackerRank itself and the size of its survey expand every year. When the first survey (2018) was published its developer community numbered around 3.2 million and its results were from more than 39,000 software developers. Last year's survey was of more than 70,000 developers and the community had grown to 5 million. The statistics for the 2020 report are that over 116,000 developers from 162 countries responded to the survey and introducing results, Co-founder and CEO Vivek Ravisankar CEO writes:
At HackerRank, we have over 7 million developers in our community. That's over 25% of the world's developers who are using HackerRank to level up their coding skills.
One question we visit from time to time is whether it is necessary to have a university degree in order to have a career in software development - raised most recently in Gain A Computer Science Credential In 2020. HackerRank's survey shows that, from the hiring side, there is a marked difference between companies of different sizes.
Almost of third of developers at small companies (1-49 employees) haven't obtained a Bachelor's degree a proportion that drops to only 9% in companies with 10,000 or more employees.
The debate Bootcamp or College is one we've considered previously and HackerRank's findings suggest that both hiring managers and developers are increasingly coming to value bootcamps.
Almost half of hiring managers have recruited a bootcamp grad and in response to the question "Do you find bootcamp grads are better equipped for the job than other hires?" a third replied yes:.
The report states:
72% of hiring managers that have hired a bootcamp grad felt they were equally or better equipped for the job than other hires. According to managers, the top reasons bootcamp grads exceed are:
Ability to learn new technologies & languages quickly (71%)
Strong practical experience (61%)
Eager to take on new responsibilities (52%)
The report also draws attention to the fact that:
Gen Z is more likely than any previous generation to utilize bootcamps. Nearly one in six say they've leveraged bootcamps to learn new skills.
Overall Bootcamps are the least popular way to learn new skills among all four age groups. The most popular when you aggregate is "Developer Websites (e.g GitHub) with online courses but among Gen X YouTube is the most popular. This is consistent with the findings we reported from a survey from CodinGame where You Tube was the second most popular route for improving skills and keeping up to scratch, see What Makes Developers Tick.
There are also marked age-related findings with regard to the first coding language learned.
The report notes:
Under the age of 39? Odds are that most of your peers learned to code in C.
Most Baby Boomers and Gen Xers—or, those between the ages of 40 and 74 in 2020—learned to code in BASIC.
What I find interesting about this is what it says about the formal versus informal route to learning to code. If you started to code in BASIC in the 1980s or 1990s it probably wasn't at University - Pascal was the choice for academia at that time. This fits in with a finding from the first HackerRank Developer Skills Survey, reported in Never Too Early To Code According to HackerRank, that almost three quarters of respondents were self-taught.
Neither Python, which is currently the most popular language for teach computer science is missing, nor JavaScript which has been the most popular language on GitHub, are included here and I think that had they been the pattern might have been very different.
More Information
2020 HackerRank Developer Skills Report
Introducing HackerRank's 2020 Developer Skills Report
Related Articles
Bootcamp Or College - Which Should You Choose?
Devskiller Reveals Universal Demand For JavaScript
Language Learning Insights From HackerRank 2019 Survey
Never Too Early To Code According to HackerRank
What Programming Languages Should Students Learn
HackerRank - Advance Your Coding Through Problem Solving
HackerRank Reveals Where To Find Programming Talent
To be informed about new articles on I Programmer, sign up for our weekly newsletter, subscribe to the RSS feed and follow us on Twitter, Facebook or Linkedin.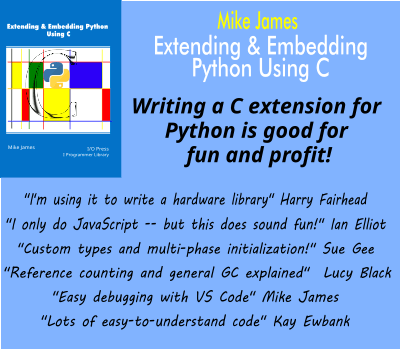 Comments
or email your comment to: comments@i-programmer.info
<ASIN:1871962536>
<ASIN:1871962587>
Last Updated ( Thursday, 06 February 2020 )