Are Developers Paid Fairly?
Written by Sue Gee
Monday, 10 February 2020
HackerRank has published the results of its third annual survey which collected data and opinions from more than 160,000 developers from 162.countries. In our second look at its findings, we focus on variations in pay and developers satisfaction with their pay.
HackerRank has a dual role. For employers it provides a technical skills assessment platform to identify and hire developers with the right skills. For developers the same tests and coding challenges helps improve your coding skills. With a community of 7 million developers, HackerRank can claim that over a quarter of the world's developers use it to level up their coding skills. Although 116,000 survey respondents may only be a small proportion of this community it is certainly large enough to be representative.
The findings with respect to developer pay are largely in line with those we looked at in October 2019 from Stack Overflow. Namely pay is highest in the USA with Germany and Canada and the UK also paying above average. There are some differences, however, in that Australia comes second for HackerRank and the Netherlands comes fourth, but neither are included by Stack Overflow. Conversely France is in Stack Overflow's top 5 and is absent from the HackerRank salary table.
To provide actual figures, the global average salary in this chart is $54,491.33 (USD). US developers make $109,167.36 annually on average and Australia and Canada were the next highest paying countries, with average developer salaries of $88,538.51 and $72,771.32, respectively.
Looking more closely at US salaries,, HackerRank reports that:
Cities in the west have the highest pay (with an average salary of $128,197.84), while the northeast comes in second (with an average salary of about $112,870.82).
Specifically, San Francisco has the highest average salary ($147,947.71) followed by Seattle ($134,538.52), and Los Angeles ($129,079.97). Boston ($116,803.62) and New York ($115,792.24) pay the highest salaries among northeast cities.
There is one quirky finding with regards to pay - Perl is the language most closely associated with above-average pay. Globally, developers that know Perl make 54% more than the average annual developer salary, followed by Scala (+42%), and Go (+33%).
Thinking about it, it probably isn't the languages per se that influence pay but rather something to do with age, experience developer role, a factor which Stack Overflow found was an important factor determining pay.
The report comments:
The high pay association with languages like Perl, Scala, and Go is due in part to the demographic that knows them. For example, about 10% of senior developers polled knew Perl—but only 2% of junior developers did. And since senior developers tend to earn higher salaries, the average salary associated with each language is elevated.
With regard to the question:
Are developers being paid fairly?
HackerRank's short answer is:
It depends who you ask.
As the chart shows, 39% of developers don't believe they're paid fairly compared to their peers, 26% are unsure and 35% are satisfied that their pay is fair:
The report makes an interesting comment on misgiving about pay:
A byproduct of tools like Glassdoor and LinkedIn, which empower developers to push for fair pay, also allow for constant comparisons to peers which may also contribute to uncertainty about pay and encourage more frequent job changes.
In terms of age it is Millennials, born 1981-1996 and so aged 25-40 who are most likely to believe their pay isn't fair. In terms of seniority Directors/VPs of engineering were most likely to think they were being compensated fairly: only 22% said they weren't.
More Information
2019 HackerRank Developer Skills Report
Related Articles
HackerRank Finds New Generation Gaps
Know Your Worth - Insights Into Developer Pay - Stack Overflow 2019
Developer Pay Satisfaction According To Stack Overflow (2017)
Language Learning Insights From HackerRank 2019 Survey
Never Too Early To Code According to HackerRank
HackerRank - Advance Your Coding Through Problem Solving
To be informed about new articles on I Programmer, sign up for our weekly newsletter, subscribe to the RSS feed and follow us on Twitter, Facebook or Linkedin.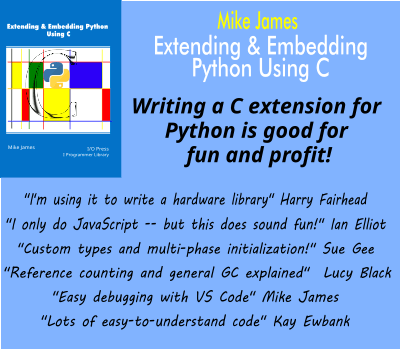 Comments
or email your comment to: comments@i-programmer.info
Last Updated ( Wednesday, 19 February 2020 )