Access ACM Digital Library for Free
Written by Nikos Vaggalis
Tuesday, 07 April 2020
Due to the Coronavirus pandemic, the ACM (Association for Computing Machinery) Library has opened its virtual gates to non-members for free until June 30, 2020.
It's a unique opportunity to delve into the depths of the ACM library, well maze more appropriately, since the material that it contains is very rich and spans multiple Computing disciplines.
There's the main categories of Journals, Magazines, Proceedings, Books, SIGs (Special Interest Groups), Conferences and People to explore.
Under Journals you'll find:
DGOV:Digital Government: Research and Practice
HEALTH:ACM Transactions on Computing for Healthcare
JETC:ACM Journal on Emerging Technologies in Computing Systems
TOCE:Transactions on Computing Education
among others.
Under Magazines you'll find
CACM:The communications of the ACM,ACM's flagship magazine,"the premier chronicler of computing technologies, covering the latest discoveries, innovations, and research that inspire and influence the field".
eLearn,the latest innovations in online education and training.
ACM Inroads,the publication for professionals interested in advancing computing education in the world.
ACM Queue , "the publication for software engineers that frames and defines the technical problems and challenges that loom ahead, helping readers to sharpen their own thinking and pursue innovative solutions"
Note that until June you have access to all magazine issues, present and past.
Moving on to SIGs and Conferences, which are the categories that immediately spring to mind whenever "ACM" is mentioned, the depth of the resources you'll encounter is limitless. So many papers of interest groups and conference proceedings to go through. SIG-AI, SIG-ARCH, SIG-CHI, SIG-COM and so on.
SIG-ARCH, Special Interest Group on Computer Architecture, alone has 18,417 publications available to download, while SIG-AI,Special Interest Group on Artificial Intelligence, has 24,526!
Taking into account that amount of information, you have two options - Search or, if you know exactly which subcategory (is it AIES: AI, Ethics, And Society, ASE: Automated Software Engineering,COLT: Computational Learning Theory,or maybe LCTES: Languages, Compilers, and Tools for Embedded Systems?) you are interested in, go straight for it.
Under People you can find the profiles of computer scientists, educators and practitioners who submit their work for publication in ACM's proceedings, journals, magazines and books.
I've left the Books section for last and not without a reason. While this category has the fewest resources, just 31 titles, it contains some gems like "Concurrency: the Works of Leslie Lamport" :
This book is a celebration of Leslie Lamport's work on concurrency, interwoven in four-and-a-half decades of an evolving industry: from the introduction of the first personal computer to an era when parallel and distributed multiprocessors are abundant
and of course "Making Databases Work: the Pragmatic Wisdom of Michael Stonebraker", a most influential figure in the world of Databases and Postgres in particular.
The book describes, in 36 chapters, the unique nature, significance, and impact of Mike's achievements in advancing modern database systems over more than 40 years. The stories involve technical concepts, projects, people, prototype systems, failures, lucky accidents, crazy risks, startups, products, venture capital, and lots of applications that drove Mike Stonebraker's achievements and career.
You might want to check "The Enduring Influence Of Postgres"
for more on that.
And, you access those for free! ("Making Databases Work" costs around $100 as a paperback at Amazon, E-book $79.96 at Morgan Claypool Publishers)
Researcher or otherwise, you will certainly find something of interest.
One caveat though. As Mike James writes in "Occupy ACM - No More Paywalls", all research publications ought to be freely available and we should not have to wait for windows like these in order to get free access to it:
The scandal that is the archaic practice of making money from research paid for by the public has raised its head once again. Perhaps now it is time for members of academic organizations such as the ACM to take the democratic lead and force open access policies.
In the old days, the days of paper print, there was some small justification for journals charging libraries and individuals for access to scientific papers. In this day of the Internet and low-cost publishing, it makes no sense for the academic publisher to charge a silly price for access to a PDF.
Take advantage of this unique offer while it lasts.
More Information
Open Access to ACM Digital Library During Coronavirus Pandemic
Related Articles
Top AI Researchers Rebel Against Nature
JSTOR Extends Free Access - But Not Much
To be informed about new articles on I Programmer, sign up for our weekly newsletter, subscribe to the RSS feed and follow us on Twitter, Facebook or Linkedin.
---
Amazon Working On Olympus LLM
24/11/2023
According to Reuters, Amazon is working on a large language model (LLM), codenamed "Olympus". With, reportedly, 2 trillion parameters, it is twice the size of OpenAI's GPT-4 model.
---
Google Resumes Transition To Manifest V3
17/11/2023
Google has resumed the planned deprecation of Manifest V2, giving notice to Chrome extension developers that Manifest V2 extensions will be phased out as early as June 2024 in the prestable versions - [ ... ]
More News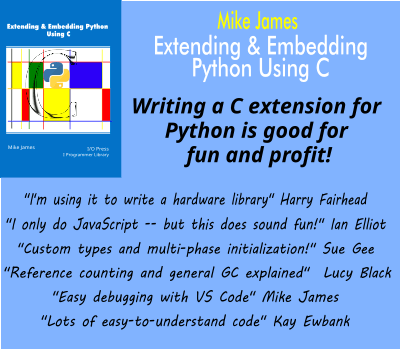 Comments
or email your comment to: comments@i-programmer.info
Last Updated ( Wednesday, 08 April 2020 )