Developers Happier Working From Home
Written by Janet Swift
Friday, 04 September 2020
Over half of developers are happier in their roles since the COVID-19 pandemic forced them to work remotely. The overwhelming majority are satisfied with their employers and at least three quarters anticipate they will be able to continue to work from home in the future.
Last week we reported on a survey of Microsoft Developers and Program Managers that indicated an almost 50-50 split on whether they preferred working from home rather than in their normal office environments. The question this research set out to answer was whether working from home impacted productivity, finding that there was a slight improvement, Now a smaller study reveals that 52% of developers are happier as a result of working from home and 43% of developers say their team's deployment velocity has actually increased.
This survey of 500 IT and engineering professionals across software and finance industries comes from Harness, a company which offers Continuous Delivery-as-a-Service.
Setting the scene for this exercise in the report Ravi Lachhman and Tiffany Jachja explain:
Developer happiness would be influenced by a wide range of factors at any time, but 2020 and the global COVID-19 pandemic have introduced extraordinary circumstances. Most teams moved abruptly to working remotely from home, layoffs and other cuts hit many organizations, and the population as a whole is experiencing widespread anxiety, financial insecurity and feelings of isolation. The purpose of this study of 500 U.S. developers is to understand not only the factors affecting developer satisfaction, but also the ways in which the current crisis has impacted it.
The survey revealed that developers are overwhelmingly satisfied (94%) with their employer's investment in employee growth and development, and as the chart below indicates two-thirds (66%) value their companies even more than they did before the crisis:
The main focus of this report is on "happiness" and only 12% were less happy as a result of being forced to work away from the office:
Two factors were found to be related to increased happiness.
The first was age. Millenials, born between 1980-94 and currently aged 25-40 were the most satisfied to be working from home. Only 35% of the workers under 25 were happy with this situation, perhaps because they missed the social interaction afforded by an office environment and it was the oldest group, born between 1946-64, i.e. over 55, who were the least happy. Many members of this age group who wanted more time at home would have retired so there's a selection process towards wanting a work environment at play here.
The second, and more important factor, was salary. Those on highest salary were much more likely to report happiness.
Nearly three-quarters of developers say their organizations plan to keep a remote or distributed workforce following the pandemic, which is reported as a sharp increase from just 2% of developers whose teams were fully remote prior to the pandemic and this is likely to be welcome by high earners currently in their thirties.
More Information
Harness State of Developer Satisfaction 2020
Related Articles
Working At Home: Does It Impact Developer Productivity?
What Eats Your Programming Time
Happy Programmers Produce Better Apps
On the Unhappiness of Software Developers
The Cost And Risk Of Code Deployments (Harness)
To be informed about new articles on I Programmer, sign up for our weekly newsletter, subscribe to the RSS feed and follow us on Twitter, Facebook or Linkedin.
---
AWS Lambda Adopts Java 21
27/11/2023
AWS Lambda functions can now use all the new and useful language features as well as performance improvements introduced in Java 21 as part of the Amazon Corretto JDK implementation.
---
Eclipse Launches Dataspace Working Group
07/12/2023
The Eclipse Foundation has launched a dataspace working group with the intention of 'fostering global innovation in trusted data sharing'.
More News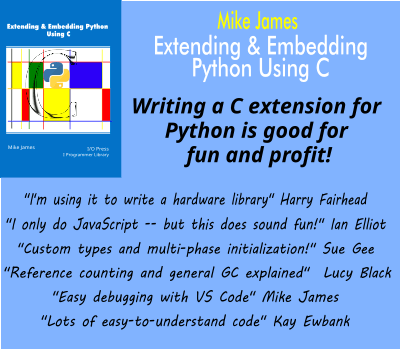 Comments
or email your comment to: comments@i-programmer.info
Last Updated ( Friday, 04 September 2020 )