Ideal Employer? Google Is The Students Choice
Written by Sue Gee
Friday, 10 September 2021
For the fourth year in a row Google ranked top as the employer that Computer Science students would like to work for.
Swedish company Universum was founded in 1988 by Lars-Henrik Friis Molin and according to its website it is now the:
most recognized Employer Branding specialist in the world.
Its inaugural survey was a class project to better improve the communication between students and the companies that wanted to recruit them and over two decades later it advises employers across the globe on how to attract talent that fits their culture and purpose.
To reveal the Most Attractive Employers on an annual basis, Universum surveys over 1.6 million students and professionals. For its 2021 ranking regarding the United States is based on responses from 51,247 students interested in 159 fields of study from 310 universities across the country. These students, of whom 3,779 were Computer Science students, were asked to name the five employers they were most interested in working for.
The line-up of the top five in 2021 was identical to the previous year:
Google also came top among the 12,411 Business/Commerce students and 40% of computer science students included it as of the their top five ideal employers. This sets Google well ahead of the field. Apple and Microsoft were each nominated by 28% of Computer Science Students and Tesla and Amazon were not far behind them (22%).
Facebook, which had been ranked in 4th position in 2018 and 5th in 2019 had fallen from 6th in 2020 to 8th in 2021 with interest expressed by 11% of CS students. It had been overtaken by Space X (14%) and Nintendo (12%).
Students were also asked what factors would influence them most when accepting a job offer. Here there was a clear gender difference with men putting "High future earnings" top of the list, whereas it came in 5th place for women. "Secure employment" came top for women (2nd place for men) but then came a trio of social principles - "Ethical standards", "Inspiring purpose" and "Respect for its people". By contrast men were more egotistical with "Clear path for advancement" coming in 3rd place.
Universum also noted a gender differential with regard to expectations of pay reporting:
On average, students expect $67,742 USD per year: a 2% growth compared to 2020. The Male-Female salary expectations gap has increased slightly, with female students expecting 12% less salary than their male counterparts. This gap varies by field of study and Tech students have the narrowest gap at 2%.
The final sentence is good news as it suggests that pay parity between men and women is much nearer to the norm for Computer Science students.
More Information
United States' Most Attractive Employers 2021
Related Articles
Developer Pay According To Stack Overflow
Recruiting University Students With Job-Ready Skills
---
SQLite 3.44 Extends Aggregate Functions
06/11/2023
SQLite 3.44 has been released with new C-language APIs and extensions to aggregate functions.
---
Advent Of Code 2023 Unlocked
01/12/2023
December 1st is the day on which, each year, Eric Wastl opens a very special advent calendar. You don't get rewarded with chocolates in the Advent of Code - instead it's stars for solving coding puzzl [ ... ]
More News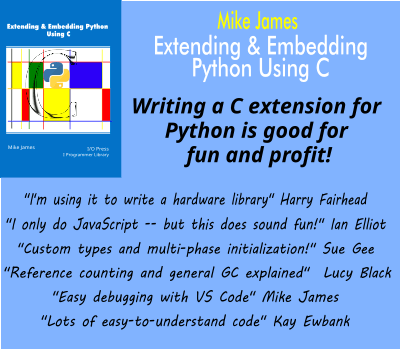 Comments
or email your comment to: comments@i-programmer.info
Last Updated ( Monday, 29 August 2022 )