Stick Or Twist - Employers Want You
Written by Sue Gee
Wednesday, 15 December 2021
In looking for a new job, or deciding to stay in their current one, developers prioritize flexibility and opportunities to learn new technologies. The good news is that companies hoping to attract and retain developers are offering these perks.
Having conducted a survey of over 500 developers, Stack Overflow has reported some interesting findings on what technologists look for in an employer when they are considering new opportunities.
Stack Overflow's first finding was that, despite the fact that there are over 70,000 technical roles currently open, 80% of developers are not actively seeking a new job. On the other hand, the majority of those in the survey fell into the category "Not actively looking but open". This gives a total of almost three quarters of respondents who are either actively looking for a job or open to new opportunities. Asked why, about 65% named salary as the primary reason, with 39% wanting to work with new technologies, 36% wanting better work-life balance, and 35% seeking growth or leadership opportunities:
Looking into the factors that persuade developers to stay at their current job, it is flexibility (i.e. in work hours, remote work and so on) that is the most important factor, coming ahead of salary, which is the most important factor for future employment.
How are employers responding to the need to fill job vacancies? According to recruitment specialists Robert Half:
In a candidate's market, benefits and perks can be just as important as salary when it comes to attracting and retaining top talent.
The perks that have risen to the surface as a result of the pandemic are to do with work-life balance, such as remote working and flexitime, and it seems companies are prepared to offer them:
Another finding from Robert Half is that 80% of senior managers in tech companies say that employee turnover is increasing. As a response many companies are offering perks and incentives, both for new hires and to keep top performers. Initiatives include:
Unlimited paid time off remains a popular perk among workers. Currently, tech companies tend to offer it more than other businesses.


Fostering in-house talent by reimbursing workers for professional development, including certifications and noncredit college courses.
Stack Overflow's survey also looked at reasons why developers pulled out of the interview process and apart from getting another offer (36%), the number one reason was that they didn't like the interviewing company's tech stack (32%).
On the other side of the coin Robert Half notes:
Employers are also appealing to their tech employees' love of technology by upgrading their equipment and systems to the latest and greatest available.
So it seems that at the moment, whether you move to a new job or stay in your current one in 2022 you can expect better pay and or conditions.
More Information
Stack Overflow - What developers look for in future job opportunities
Related Articles
Salary Highs For Data and AI Professionals
Developer Pay According To Stack Overflow
---
Advent Of Code 2023 Unlocked
01/12/2023
December 1st is the day on which, each year, Eric Wastl opens a very special advent calendar. You don't get rewarded with chocolates in the Advent of Code - instead it's stars for solving coding puzzl [ ... ]
---
PHP 8.3 Released
28/11/2023
PHP 8.3 has been released with improvements including explicit typing of class constants, deep cloning of readonly properties, and additions to randomness functionality.
More News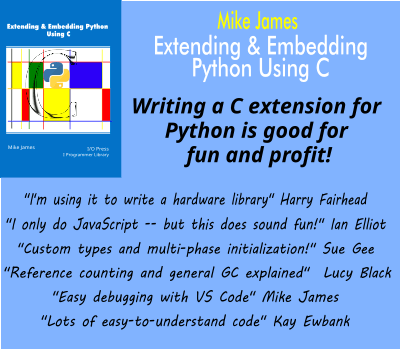 Comments
or email your comment to: comments@i-programmer.info
Last Updated ( Wednesday, 01 November 2023 )