Grace Hopper Award Goes to CAPTCHA inventor
Written by Andrew Johnson
Monday, 30 April 2012
Luis von Ahn, creator of CAPTCHA techniques, is the latest winner of Grace Murray Hopper Award for "the outstanding young computer professional of the year.".
This award from the Association for Computing Machinery (ACM) is sponsored by Google and includes a prize of $35,000. Its recipients have to be less than 35 at the time the award is made.
The citation for the 2011 award to Luis Von Ahn is:
For his research in harnessing the human side of human-computer interaction for computational goals.
Now 33, von Ahn earned his doctorate at Carnegie Mellon University in 2005 and was awarded a MacArthur Fellowship in 2006 and currently holds the Habermann development chair in computer science at Carnegie Mellon's School of Computer Science, which is awarded every three years to a "junior faculty member of unusual promise".
Von Ahn pioneered methods he originally called "human computation" but now are known as crowdsourcing. With colleagues at Carnegie Mellon, he created the online puzzles called CAPTCHAs (Completely Automated Public Turing test to tell Computers and Humans Apart), that consist of distorted text that remains readable by humans, but cannot be parsed by computers. Intended to prevent spam and other online abuses by keeping rogue computer programs from accessing websites, they are now a ubiquitous form of computer security.
Von Ahn subsequently developed reCAPTCHA, a variation that uses text from old books and periodicals; people who solve the puzzles simultaneously help digitize old texts that pre-date the computer era and was sold to Google in 2009.
His latest project, Duolingo, now in limited beta testing, will help people learn foreign languages while simultaneously translating text on the Web.
If you want to know more about this project, this entertaining TED Talk from Luis von Ahn himself explains it.
More Information
Related Articles
To be informed about new articles on I Programmer, sign up for our weekly newsletter, subscribe to the RSS feed and follow us on Twitter, Facebook or Linkedin.
---
What Devs Think About AI
10/05/2023
A survey from open data platform Directus reveals that the majority of developers are cautiously optimistic about the impact AI could have on the websites and software they produce. Despite concern ab [ ... ]
---
Lightbend Launches Distributed Cluster
16/05/2023
Lightbend, the company behind Akka, has launched Akka Distributed Cluster. Lightbend produces cloud-native microservices frameworks while Akka Cluster allows for building distributed applications.
More News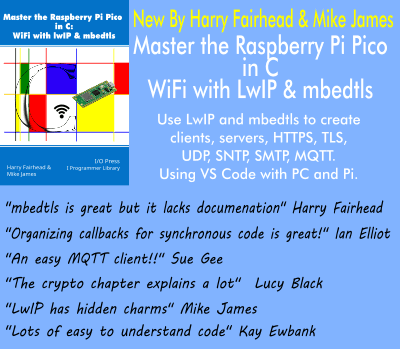 Comments
or email your comment to: comments@i-programmer.info
Last Updated ( Friday, 09 July 2021 )