Brendan Eich Leaves Mozilla
Written by Sue Gee
Friday, 04 April 2014
Last week Brendan Eich was appointed CEO of Mozilla. Yesterday he resigned that position and left the company he co-founded 15 years ago, saying "I will be taking time before I decide what to do next."
Many applauded the fact that Eich, a techie, was the new leader of Mozilla, a company at the forefront of technology in several areas. But opposition to the appointment came from both within and outside the Mozilla community on the grounds of his personal beliefs about equal marriage, which had been publicized in 2008 when he made a $1,000 donation in support of a proposal on same-sex marriage in the state of California.
Eich's personal belief's obviously ran counter to those of the Mozilla Foundation which, as well as supporting an open Internet, also
"supports equality for all, explicitly including LGBT equality and marriage equality", according to chairwoman Mitchell Baker.
Earlier this week Eich was adamant that he would not resign as CEO telling the Guardian in an interview:
"I think I'm the best person for the job and I'm doing the job."
With regard to his stance on gay marriage, in the interview Eich maintained it was not relevant to his role at Mozilla. Referring to the controversial donation he said:also quotes him as saying:
"I agree with people who say it wasn't private, but it was personal, but the principle that I have operated by, that is formalised in our code of conduct at Mozilla, is it's really about keeping anything that's not central to our mission out of our office.
"If I stop doing that now I think I would be doing wrong that code of conduct and doing a disservice to Mozilla. And I really do think it's an important principle of inclusiveness for Mozilla to succeed."
This and other interviews did nothing to allay the critics, including the dating site OkCupid which denounced Mozilla and urged all Firefox users to change browsers. Only a day later Mitchell Baker announced:
Brendan Eich has chosen to step down from his role as CEO. He's made this decision for Mozilla and our community.
She also apologized on behalf of Mozilla for not responding more quickly to the pressure:
Mozilla prides itself on being held to a different standard and, this past week, we didn't live up to it. We know why people are hurt and angry, and they are right: it's because we haven't stayed true to ourselves.
We didn't act like you'd expect Mozilla to act. We didn't move fast enough to engage with people once the controversy started. We're sorry. We must do better.
So however much it seemed like a good idea to have a techie at the help of a technology company, it is also important that if you are going to lead a community, you have to have approval from that community and from those outside it who determine its fate.
More Information
Mozilla CEO insists he won't resign over 'private' support for gay marriage ban (Guardian)
Brendan Eich Steps Down as Mozilla CEO
Related Articles
Brendan Eich Has Seen The Future - Video Streaming Using Just JavaScript
JavaScript creator talks about the future
To be informed about new articles on I Programmer, install the I Programmer Toolbar, subscribe to the RSS feed, follow us on, Twitter, Facebook, Google+ or Linkedin, or sign up for our weekly newsletter.
---
WCGI Is WebAssembly + Old School CGI
22/05/2023
WCGI combines the newest innovations with the technology of the old school. To what end? CGI is dead. Long live WCGI!
---
Bloomberg Supports FOSS With Funding
26/05/2023
Having realized that the open source community is what makes the web work, Bloomberg, a major player in the global financial markets as well as a major source of financial news and analysis, has pledg [ ... ]
More News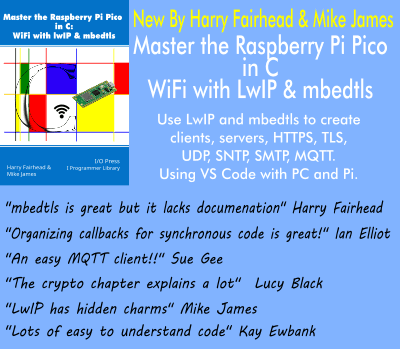 Comments
or email your comment to: comments@i-programmer.info
Last Updated ( Wednesday, 17 September 2014 )