Mathematician Rated As Best Job
Written by Janet Swift
Thursday, 01 May 2014
Using a range of factors related to working conditions and job prospects as well as to income levels, Mathematician has been ranked as the Best Job in the USA for 2014, the position occupied by Software Engineer in 2011 and 2012. What accounts for this apparent change in the jobs landscape?
Mathematician wasn't even in CareerCast's Best Jobs list before and up until now I'd thought of mathematics as a skill you needed for a whole range of jobs including statistician (in the 2014 list at number 2) and actuary which was last year's top job and now at number 4.
To answer this we need to look at CareerCast's methodology. It weights job using median salary, projected job growth and its Jobs Rated Score. For the score points are awarded for emotional factors such as competitiveness, peril and degree of public contact; physical factors which include stamina required and degree of confinement and stress factors. The lower the final score the better.
Comparing this year's top job, Mathematician with last year's, Actuary which is now ranked in 4th position, what is immediately apparent is that it is superior in two out of three criteria. The median salary for a Mathematician is set at over $100K and at 63 the Job Score at 63 is remarkably low - and remember that a low score is a good one, implying low physical and mental stress.
Making a year-on-year comparison this year Actuary only comes in 4th place even though it has seen a salary increase (up ro $93,680) and a lower score (down to 103) and an almost unchanged projected job growth at 26%.
This year Software Engineer has dropped down to number 7, having been 3rd in CareerCast's rankings 2013 and top job for the previous two years. So has it really become a worse career?

Not really - median salary is higher and the all-important score is lower. Both moves in a positive direction. What has changed is the Projected Job Growth and this is at odds with other projections which still talk of a skills shortage of around 40% by 2020 for the overall computer software industry. And another recent survey ranked Software Developer as best job in the US for 2014.
---
Lightbend Launches Distributed Cluster
16/05/2023
Lightbend, the company behind Akka, has launched Akka Distributed Cluster. Lightbend produces cloud-native microservices frameworks while Akka Cluster allows for building distributed applications.
---
Microsoft Releases Dev Home
02/06/2023
Microsoft has released a preview version of Dev Home, a new control center for Windows that makes it easy to connect to GitHub and configure cloud development environments like Microsoft Dev Box and G [ ... ]
More News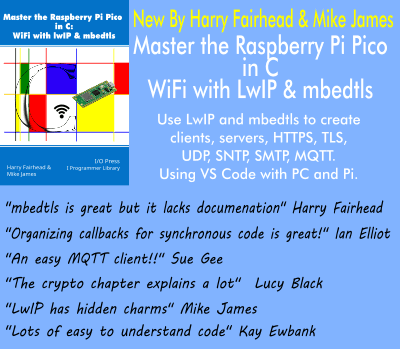 Comments
or email your comment to: comments@i-programmer.info
Last Updated ( Sunday, 21 January 2018 )