Cutting Edge Topics At SDD 2015
Written by Sue Gee
Thursday, 27 November 2014
Registration is now open for the Software Design and Development conference, SDD 2015. It takes place in London from May 11-15 and dozens of speakers will cover topics of interest to all developers.
Like last year's inaugural event, SDD 2015 is being held at the Barbican Conference Centre and includes two types of session: all-day workshops held on the Monday and Friday; and 90-minute conference breakout sessions split across eight tracks running on Tuesday, Wednesday and Thursday.
One of the best reasons to take time out of your normal schedule to attend any conference is in order to hear about latest technologies from experts in their specific topics. SDD 2015 has workshops and sessions about a wide range of topics including the very latest developments of interest to developers.
For .NET developers Kathleen Dollard has a session on the important new features of C# 6.0. She also has one with the title 3 ways Roslyn with change your life. .NET Web developers will be able to find out "What's New in ASP.NET" from K.Scott Allen, or indulge in A day of ASP.NET 5 and MVC 6 presented by Brock Allen and Dominick Baier. If you are interested in Building cross-platform mobile apps with Xamarin Jeff Prosise has both a pre-conference workshop and a breakout session on this topic.
If you want to know about Big Data Gary Short offers a 90-minute Hadoop kickstarter for Microsoft devs; Michael Kennedy has sessions and a post conference workshop on NoSQL and Samuel Newman, Allen Holub and Mark Richards all have something to say about Mircoservices, yet another buzz word you might have been wanting to find out about.
For session details see the online schedule or download the SDD 2015 Brochure. Helpfully, all the sessions are ranked in two ways on a scale of 1 to 5. Coding Level indicates how much demo coding the session will contain, a rating of 1 means none, and 5 means nothing-but. For Advanced Level 1 means introductory, and 5 means black-belt.
Another good reason for attending a conference is to take a step back from the day-to-day routine, look at the bigger picture and recharge your enthusiasm for what software design and development is all about. To judge from the glowing quotes about last year's SDD 2014, this is something you can expect to get out of SDD 2015.
If you book a 5-day pass before December 19th it works out at just £280 per day. If you can't spare the whole week you can book for as little as a single workshop, which costs £320 if booked now.
I Programmer Is A Media Sponsor Of SDD 2015
---
Jetpack Compose Adds Bill Of Materials
01/11/2022
Android Jetpack Compose has been updated with improvements including support for Material Design 3, a new Bill Of Materials, and a stable version of Compose WearOS. The improved release was annou [ ... ]
---
Google Joins Adoptium - What's The Deal?
28/11/2022
Another giant shows its support for Java. The news is that
Google has joined the Adoptium Working Group and is making Temurin available across Google Cloud Platform (GCP) products and services. S [ ... ]
More News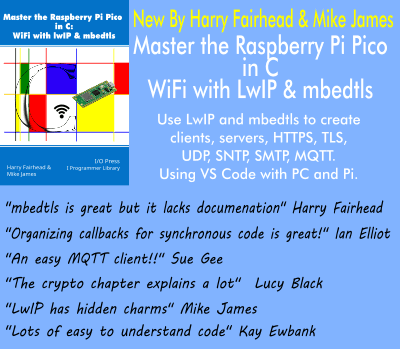 Comments
or email your comment to: comments@i-programmer.info
Last Updated ( Thursday, 27 November 2014 )