Steve Wozniak On Education, Engineering & Apple
Written by Sue Gee
Sunday, 06 September 2015
In a set of three ten-minute videos Steve Wozniak reveals how he became interested in electronics at elementary school and that he designed and built the Apple II as a personal project.
We already have some videos featuring Woz on I Programmer, and plenty of biographical information about him, but these are special. While on a visit to Orlando he was asked by 14-year old Sarina Khemchandani to let her interview him for her website, ReachAStudent.
Sarina set up her website to provide students at her school "the ability to access and share positive insight on any school related matter" and to allow students to ask questions of mentors.
And for students interested in computing and technology, what better mentor could you ask for than Woz!
Woz agreed to meet Sarina because, when young, he had wanted to be a 5th grade teacher and, as he pointed out during the interview, mentors had been important to every step of his life.
Despite the fact that Sarina only had a couple of minutes to think up some questions and that the lobby of the Hilton hotel isn't the ideal location for an interview with lots of background noise, the videos are full of interesting insights.
In the first segment Woz tells us that at school he was interested in science and math, a subject in which he was always top of the class. However it was what he did outside school, and his participation in science fairs that really set him on his future path. His interest in electronics and computers started while he was in elementary school and for a 6th grade science fair was a machine that ran a program that:
"makes you never lose at tic-tac-toe ... It had about 100 transistors and about 100 diodes. No one at school had ever seen a transistor, it was that advanced."
Sarina's question at the beginning of the second interview is whether he preferred hardware of software. Woz explains that he wanted a 4K computer but his father told him that would cost as much as a house. So Woz started to build his own. However, he had to write the software too, but this meant writing them by hand on paper and then typing in the 0s and 1s of the binary.
By this time he was 16 or 17 and as there were no computers at his school he went to a local company that did possess one to test his programs. The interview also considers how to choose a university. When Woz visited the University of Colorado and saw snow for the first time he "fell in love" and spent a year there, which was all his parents could afford given out-of-state tuition rates.
In the third and final video Woz answers questions about Steve Jobs and Apple with a unusual degree of frankness.
He states:
Steve Jobs played no role at all in any of my designs of the Apple I and Apple II computer and printer interfaces and serial interfaces and floppy disks and stuff that I made to enhance the computers. He did not know technology. He'd never designed anything as a hardware engineer, and he didn't know software. He wanted to be important, and the important people are always the business people. So that's what he wanted to do.
The Apple II computer, by the way, was the only successful product Apple had for its first 10 years, and it was all done, for my own reasons for myself, before Steve Jobs even knew it existed.
He does however point out that his partnership Jobs was important. A great product wouldn't do anyone any good unless it sells - and for that you need a company:
"So it's very important, even if you are not a business man, find someone who is."
Whether you are a student, a start-up or just want to hear about the days when computer's used transistors or Woz's attitude to social media, Sarina's interview is worth a listen.
To know more about Woz and Steve Jobs see our history articles Steve Wozniak and Steve Jobs and the Early Apple Years.
More Information
Related Articles
Woz and Jobs - the blue box days
Steve Jobs and the Early Apple Years
To be informed about new articles on I Programmer subscribe to the RSS feed, follow us on, Twitter, Facebook, Google+ or Linkedin, or sign up for our weekly newsletter.
---
Open Source Spurs Adoption Of Cloud Native Apps
30/08/2023
The Eclipse Foundation has released the results of its 2023 Cloud Developer Survey, revealing an increased enterprise reliance on open source technologies to accelerate the adoption of cloud native so [ ... ]
---
Google Turns 25
06/09/2023
At the end of September 2023 Google will officially celebrate its 25th birthday. In fact the day itself has already come and gone as it was on September 4th, 1998 that Google was founded by Larry [ ... ]
More News
Summer SALE Kindle 9.99 Paperback $10 off!!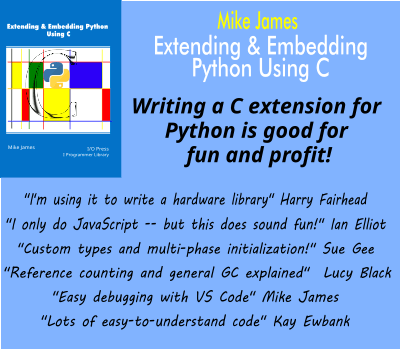 Comments
or email your comment to: comments@i-programmer.info
Last Updated ( Tuesday, 08 September 2015 )