Written by Ian Elliot
Sunday, 06 May 2012
Channel 9 has added a series of videos to introduce Mayhem, the recently open-sourced Windows Scripting tool, to developers. A contest to promote the use of Mayhem has now been extended until June 30th.
What is Mayhem?
The official answer is: it lets you trivially connect any device or service to any other device or service.

Or as explained in our previous report, it's a tool that helps link different Windows applications in a single workflow in a graphical environment in a way that is similar to how batch files string together programs in a command-line environment.
In the video below Eli White provides an introduction to Mayhem, explaining that it makes it simple for, anyone - even the presenter's mom who has computer issues - to do things that would previously have required some programming. Examples include:
Use your cell phone to control your PowerPoint presentation.
Receive an email reminder to winterize your house when the temperature drops below freezing.
Automatically update your Facebook status to "I'm rich!" whenever Microsoft stock hits $50 a share.
Add an auto-save feature to a program that doesn't have it.
Pause a video automatically when you leave the room.
If you want to see Mayhem in action watch Eli create a "reaction module" to alter the volume of your computer
There is also a walk-through complete with video for a project which increments the volume on the computer to a specified volume.
Obviously, to make Mayhem a useful facility, more such scripts are needed and this is why there's the Make Your Own Mayhem contest with a prize fund of $5000. You now have until June 30th to submit as many entries as you are able to come up with. The contest site has example ideas for adds on but it is looking for creativity and invites developers to "surprise us!".
More Information
Related Articles
Microsoft Makes Mayhem Open Source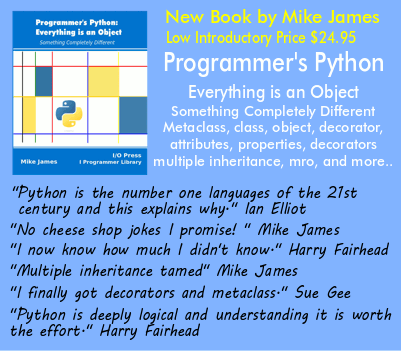 Comments
or email your comment to: comments@i-programmer.info
To be informed about new articles on I Programmer, subscribe to the RSS feed, follow us on Google+, Twitter, Linkedin or Facebook or sign up for our weekly newsletter.
---
Google is 20, GNU is 35; Why No GNUgle?
27/09/2018
This week 20 years ago Google was born in a garage, so fitting in with the Silicon Valley creation story; 35 years ago the GNU open source project was announced. Two great, but very different, events. [ ... ]
---
Google Bans Obfuscated Code - Who's To Judge?
03/10/2018
There are nasty cruel people who say that my code comes out pre-obfuscated. They are wrong of course, but I'm not sure I'd like my chances submitting it to Google for approval as a Chrome extension.
More News
Last Updated ( Sunday, 06 May 2012 )