Halloween Patents Threaten Google And Android
Written by Sue Gee
Friday, 01 November 2013
On October 31st Rockstar filed patent infringement lawsuits against Google, Samsung, HTC, ZTE, ASUSTeK, Huawei, LG, and ZTE. Rockstar is an unfamiliar name, but it is the consortium formed by Apple, Microsoft, RIM, Ericsson and Sony to purchase a portfolio of more than 6,000 patents from Nortel.
Discussing the avalanche of lawsuits that threaten both Google and Android on the Foss Patents website, Florian Muller has dubbed them the Halloween Lawsuits and the headline to his blog reminds us that it is Google's "failed $4.4 billion bid for Nortel patents" that has now rebounded "to haunt Google and friends".
The lawsuit against Google has been filed by Rockstar and its wholly owned subsidiary Netstar Technologies and alleges infringement of seven patents all pertaining to Associative search engine and is targeting Google's AdWords technology.
The specific patents are:
The lawsuits against device manufacturers, which have been filed by Rockstar in conjunction with another of its subsidiaries, MobileStar Technologies, each involve at least six of the following seven patents.
The General Allegations of each suit refers to
"making using and offering to sell ... mobile communication devices having a version (or an adaption thereof) of Android operating system",
which reminds us that Google is being targeted here as well.
This litigation employs just 15 of the thousands of Nortel patents and Google may now be regretting not outbidding the opposition when they were auctioned in 2011.
The background for anyone who wasn't paying attention to patents back in Spring 2011 is that in April of that year the bankrupt telecom manufacturer Nortel made a pre-auction agreement to sell Google its patent portfolio for US$900 million. This should have given Google an advantage when the auction took place at the end of June but instead the patents were sold for US$4.5 billion, just 100,000 million more than Google's top bid of $4.4 billion.
Florian Muller makes an interesting point. The fact that Google bid $4.4 billion may put it in an even worse position:
You can't just bid $4.4 billion -- thereby validating the portfolio in the commercially most meaningful way -- and later refuse to pay a significant amount for a license.
On the other hand, Google's behavior at the auction was, to put it mildly, bizarre. It chose bids that were mathematical constants, something that became apparent once the bidding passed $3 billion and Google's bid was $3.14159. If only it had continued with the first Feigenbaum constant, 4.669201609 ..., it might have avoided another protracted round of patent wars.
Can Google argue that its strange behaviour is an indication that it really wasn't interested in the patent portfolio and hence avoid validating them? The fact is that its top bid only failed to win by a very small amount. So it may have been frivolous to bid mathematical constants, but the bids were serious sums of money.
If the device manufacturers lose it could be the end of a free Android OS as each device would mean a licence payment. This is something that Apple would like to see happen very much indeed, but Microsoft with its "paid for" operating system would also be very happy.
The effect of a loss in the Google search engine case is much more difficult to predict but potentially it could cut off, or severely reduce, Google's main source of income.
More Information
Related Articles
Google bid what for Nortel patents!
The Oracle v Google Trial IProgrammer Reads the Patents
To be informed about new articles on I Programmer, install the I Programmer Toolbar, subscribe to the RSS feed, follow us on, Twitter, Facebook, Google+ or Linkedin, or sign up for our weekly newsletter.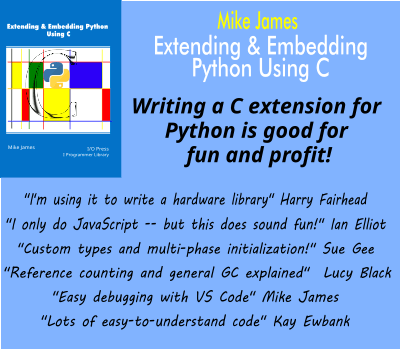 Comments
or email your comment to: comments@i-programmer.info
---
Liberica Joins The Java CRaC Train
04/12/2023
CRaC is a novel technique that makes the JVM faster to start.
Liberica's JDK build has just added support for it. Here are the details.
---
Advent Of Code 2023 Unlocked
01/12/2023
December 1st is the day on which, each year, Eric Wastl opens a very special advent calendar. You don't get rewarded with chocolates in the Advent of Code - instead it's stars for solving coding puzzl [ ... ]
More News
Last Updated ( Friday, 01 November 2013 )