Written by Alex Armstrong
Sunday, 27 May 2012
An infographic showing who is suing whom and who is selling patents to whom shows that patents are indeed a source of much friction and the only likely winners are the lawyers.
When the jury in the Oracle v Google trial determined last week that Google hadn't infringed Oracle's patents, it seemed like a triumph for common sense. However, many other battles concerning software and hardware patents are still raging on
(Click in Infographic to enlarge)
Source: http://visual.ly/tech-patent-wars
Selling patents is a highly lucrative strategy if you are downsizing or going out of business. It's also something that a company might be forced to do during bankruptcy proceedings. This is what happened last year to Nortel leading to the auction at which Google famously bid Pi but was outbid by a group of six companies - Apple, Microsoft, RIM, EMC, Ericsson and Sony - which paid $4.5 billion in their determination to keep the large and important portfolio of technology patents out of Google's control.
Less than six week's later, in a move that few saw coming Google bought Motorola Mobility, thereby acquiring an even larger number of patents. It's rationale at the time was "to better protect Android from anti-competitive threats from Microsoft, Apple and other companies" but the fact of the matter is that its purchase led it into, rather than out of trouble as Microsoft was already suing Motorola over several patents. The first one to affect Google, regarding infringement of a Microsoft patent which allows long text messages to be divided into parts and then reassembled by receiving handsets, was upheld by a German court last week. This could lead to a German sales ban of Motorola products, although Microsoft has signalled it would prefer a licence fee.
Earlier this month Motorola won the right to order the recall and destruction of Xbox 360 games consoles and Windows 7 system software in Germany. Then a judge at the International Trade Commission recommended there should be an Xbox import and sales ban in the US but another judge ordered Motorola to hold off from enforcing any such bans until it ruled on a related complaint.
In another patent dispute this month the ITC found in Microsoft's favour, ruling that Motorola's Android-based devices infringed an appointment scheduling patent owned by the Microsoft. Prior to this Microsoft had already forced Samsung, HTC and others to pay it for the use of Microsoft innovations inside Android.
What should you do when you are sued - well one response is to counter sue and there are lots of "tit-for-tat" claims shown on this infographic. The "eye-for-an-eye" ones are those with a hollow circle - and it is Apple that seems to provoke most of them. Indeed Apple is the most litigious organization in this chart, with five outgoing suits and five that it is defending.
Related Articles
The Oracle v Google Trial IProgrammer Reads the Patents
Oracle v. Google: Jury finds No Patent Infringement
Google bid what for Nortel patents!
To be informed about new articles on I Programmer, install the I Programmer Toolbar, subscribe to the RSS feed, follow us on, Twitter, Facebook, Google+ or Linkedin, or sign up for our weekly newsletter.
Summer SALE Kindle 9.99 Paperback $10 off!!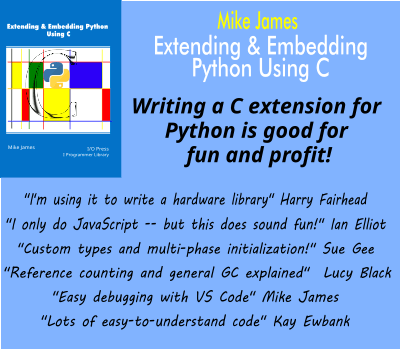 Comments
or email your comment to: comments@i-programmer.info
Last Updated ( Thursday, 31 May 2012 )