Monday, 11 February 2019
This concise, project-driven guide to deep learning takes readers through a series of program-writing tasks that introduce them to the use of deep learning in such areas of artificial intelligence as computer vision, natural-language processing, and reinforcement learning. Author Eugene Charniak, a longtime artificial intelligence researcher specializing in natural-language processing, covers feed-forward neural nets, convolutional neural nets, word embeddings, recurrent neural nets, sequence-to-sequence learning, deep reinforcement learning, unsupervised models, and other fundamental concepts and techniques. The book illustrates the basics of deep learning by working through programs in the Tensorflow open-source machine learning framework
<ASIN:0262039516>
.
Author: Eugene Charniak
Publisher: MIT Press
Date: January 2019
Pages: 192
ISBN: 978-0262039512
Print: 0262039516
Audience: Developers wanting to learn deep learning
Level: Intermediate
Category: Artificial Intelligence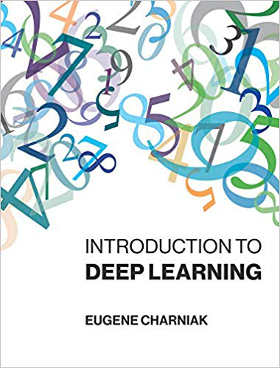 For more Book Watch just click.
Book Watch is I Programmer's listing of new books and is compiled using publishers' publicity material. It is not to be read as a review where we provide an independent assessment. Some, but by no means all, of the books in Book Watch are eventually reviewed.
To have new titles included in Book Watch contact BookWatch@i-programmer.info
Follow @bookwatchiprog on Twitter or subscribe to I Programmer's Books RSS feed for each day's new addition to Book Watch and for new reviews.
---
Arduino Project Handbook, Vol 2
Author: Mark Geddes
Publisher: No Starch Press
Pages: 272
ISBN: 978-1593278182
Print: 1593278187
Kindle:B071DLMHBB
Audience: Beginners
Rating: 5
Reviewer: Harry Fairhead
The Arduino can be fun, but only if you have some ideas what to do with it - this book provides 25.
---
Modern Web Development
Author: Dino Esposito
Publisher: Microsoft Press
Pages: 448
ISBN: 978-1509300013
Print: 1509300015
Kindle: B01C33LL6I
Audience: ASP .NET developers
Rating: 5
Reviewer: Mike James
Modern web development from a Microsoft point of view is a mystery to many. Can this book [ ... ]
More Reviews