Written by Sue Gee
Tuesday, 31 January 2017
An online conference covering cutting edge topics in Artificial Intelligence with speakers including Sam Altman and Yoshua Bengio takes place this weekend, April 29-30. Unfortunately Geoffrey Hinton no longer seems to be participating and the first keynote will be given by Google Brain researchers, Fernanda Viégas and Martin Wattenberg. Save 25% with code IPROGRAMMER when registering.
April's conference will be the third edition of AI with the Best organized by BeMyApp using its Ideation platform, originally created for hackathons. The previous events took place in October 2015 and September 2016 and 2017's conference is on a much larger scale with 100 leading AI experts as speakers and four tracks covering the latest in machine learning, data mining and algorithms.
It has been impossible to ignore the growing interest in and importance of AI. Ever since Sebastian Thrun and Perter Norvig's 2011 Introduction to AI class and Andrew Ng's Machine Learning sparked the MOOC explosion the target audience for the latest advances in AI has also expanded exponentially and is no longer confined to academic research labs. Increasingly we are experiencing the democratization of AI with more and more opportunities to become involved at a practical level.
OpenAI, the non-profit designed to promote AI as both beneficial to all and open to all, founded in 2015 by Elon Musk and Sam Altman among others, has the special role of conference adviser to AI with the Best. Ian Goodfellow, one of OpenAI's key researchers and has been a speaker at the previous two conferences and this year Sam Altman is to join him in the line up and you can expect many others with OpenAI affiliation to be present at the conference.
So far the names of 34 of the 100 speakers are listed on the conference website. The name that is likely to be the most familiar to IProgrammer readers is that of Geoffrey Hinton, now a Google VP and the person who we consider as the principal pioneer of deep neural networks. Yoshua Bengio, head of MILA (Montreal Institute for Learning Algorithms) which was a recent recipient of extended Google funding is another many will recognize. If our recent //No Comment coverage of the cleverhans adversarial learning library project attracted your attention all three co-authors of the paper are among the speakers. At the moment one third of the speakers at the conference are women and it is to be hoped this balance is maintained as more names are revealed.
Much of the research at the forefront of AI fields such as machine learning, cognitive computing and computer vision is being done by PhD students but AI is not the just preserve of academia. Instead it is an area where many start ups have been formed and many of the conference talks share this experience.
At last September's AI for the Best, Aerin Kim, founder of BYOR Lab and creator of its Build Your Own Resume product recounted how her study of natural language processing led to this business opportunity and provided its step-by-step detail of the Phrase to Vec parsing engine and will be continuing the story told in this video in April.
In addition to the intense weekend of 40-minute talks, plus a forum where you can exchange ideas with the speakers and other attendees, which takes place April 29-30, conference attendees also have the opportunity to schedule 1-to-1 sessions with many of the speakers. These 20 minute private chats will be scheduled in early April. If you have been bitten by the AI bug this is an opportunity you can't overlook.
Tickets for this event, which let you attend the event and have access to replays for 15 days cost $80 ($20 for students).
But if you book via this link using the code IPROGRAMMER you can take advantage of a discount of 25%.
More Information
Related Articles
AI Goes Open Source To The Tune Of $1 Billion
To be informed about new articles on I Programmer, sign up for our weekly newsletter, subscribe to the RSS feed and follow us on Twitter, Facebook or Linkedin.
---
Lightbend Launches Distributed Cluster
16/05/2023
Lightbend, the company behind Akka, has launched Akka Distributed Cluster. Lightbend produces cloud-native microservices frameworks while Akka Cluster allows for building distributed applications.
---
Copilot X Star Of Show on Build Day 1
24/05/2023
What do you get if you combine GitHub Copilot with ChatGPT? The answer is Copilot X which is set to revolutionize how we build apps. GitHub CEO Thomas Dohmke showcased it on the opening day of Build a [ ... ]
More News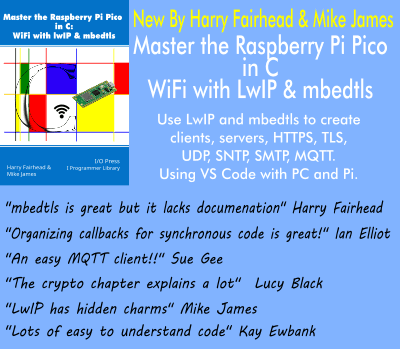 Comments
or email your comment to: comments@i-programmer.info
<ASIN:0262035618>
Last Updated ( Friday, 28 April 2017 )