New MIT–IBM Watson AI Lab
Written by Sue Gee
Friday, 08 September 2017
IBM and MIT are partnering to create the MIT–IBM Watson AI Lab which will carry out fundamental artificial intelligence research and seek to unlock the potential of AI.
With a $240 million investment over 10 years from IBM, the new lab will become one of the largest long-term university-industry AI collaborations to date. It is to be co-chaired by Dario Gil, IBM Research VP of AI and IBM Q, and Anantha Chandrakasan, dean of MIT's School of Engineering and will gather 100 AI scientists, professors, and students to pursue joint research at IBM's Research Lab in Cambridge, Massachusetts and on the nearby MIT campus.
The stated aims are:
to advance AI hardware, software, and algorithms related to deep learning and other areas; increase AI's impact on industries, such as health care and cybersecurity; and explore the economic and ethical implications of AI on society.
Another objective is to encourage MIT faculty and students to launch companies that will focus on commercializing AI inventions and technologies that are developed at the lab. The lab's scientists also will publish their work, contribute to the release of open source material, and foster an adherence to the ethical application of AI.
The press release announcing the new lab notes that MIT and IBM have been pioneers in artificial intelligence research. MIT researchers were among those to use the term "artificial intelligence" and it was at MIT that Marvin Minsky collaborated with Seymour Papert to build the first artificial neural network - even if this turned out to stultify the discipline. MIT's list of current AI-related research facilities include CSAIL (Computer Science and Artificial Intelligence Laboratory), the Media Lab, the Department of Brain and Cognitive Sciences, the Center for Brains, Minds and Machines, and the MIT Institute for Data, Systems, and Society.
IBM's recent contributions to AI are centered on Watson, described as:
a cloud-based AI platform being used by businesses, developers, and universities to fight cancer, improve classroom learning, minimize pollution, enhance agriculture and oil and gas exploration, better manage financial investments, and much more.
IBM also has the TrueNorth Neurosynaptic System which we first reproted on 5 years ago, see IBM's TrueNorth Simulates 530 Billion Neurons, and has ongoing projects in mental health and cognition.
According to Anantha Chandrakasan:
The core AI theme will focus on not only advancing deep-learning algorithms and other approaches, but also the use of AI to understand and enhance human intelligence. One of the goals is to build machine learning and AI systems that excel at both narrow tasks and the human skills of discovery and explanation.
This new collaboration will also provide a framework for aggregating knowledge from different domains. For example, a method that we use for cancer detection might also be useful in detecting other diseases, or the tools we develop to enable this might end up being useful in a non-biomedical context.
Expressing his delight at this new collaboration, MIT President L. Rafael Reif comments:
"True breakthroughs are often the result of fresh thinking inspired by new kinds of research teams. The combined MIT and IBM talent dedicated to this new effort will bring formidable power to a field with staggering potential to advance knowledge and help solve important challenges."

More Information
IBM and MIT to pursue joint research in artificial intelligence
Related Articles
IBM's TrueNorth Simulates 530 Billion Neurons
IBM Watson and Education in the Cognitive Era
How Will AI Transform Life By 2030? Initial Report
AI Goes Open Source To The Tune Of $1 Billion
To be informed about new articles on I Programmer, sign up for our weekly newsletter, subscribe to the RSS feed and follow us on Twitter, Facebook or Linkedin.
---
Jetpack Compose Adds Bill Of Materials
01/11/2022
Android Jetpack Compose has been updated with improvements including support for Material Design 3, a new Bill Of Materials, and a stable version of Compose WearOS. The improved release was annou [ ... ]
---
MDN Web Docs Gets Revamp
03/11/2022
MDN Web Docs is being revamped to reorganize the Contribution Docs, the pages that explain what MDN is all about and how to work within it.
More News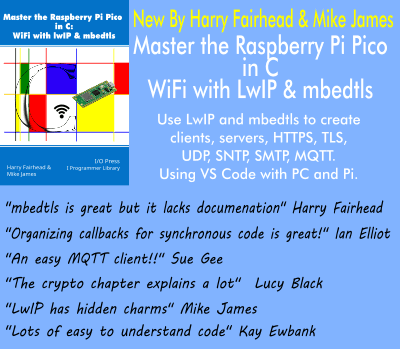 Comments
or email your comment to: comments@i-programmer.info
Last Updated ( Friday, 08 September 2017 )