Christies To Auction AI-Generated Artwork
Written by David Conrad
Sunday, 02 September 2018
Artwork created by artificial intelligence is no longer news. The fact that such an artwork is to go on sale at the New York Rockefeller Center in October is however newsworthy as it could indicate the level of interest in what might be considered a separate medium.
After all, we recognize photography as an artform in its own right so why not art produced by algorithms? The Portrait of Edmond Belamy that is included in Christies upcoming auction of prints was created by a Generative Adversarial Network (GAN), which "learned" to paint a portrait by being shown a large set of "real" examples.
If you were to encounter this portrait in a gallery, you might well peer at its bottom left corner to decipher the artist's signature. In the case of this canvas you'd find:
revealing a small piece of the algorithm that created the work.
The painting is one of a group of portraits of the fictional Belamy family, comes from Obvious, a Paris-based collective consisting of Hugo Caselles-Dupré, Pierre Fautrel and Gauthier Vernier who are engaged in exploring the interface between art and artificial intelligence.
According to Caselles-Dupré:
'The algorithm is composed of two parts. On one side is the Generator, on the other the Discriminator. We fed the system with a data set of 15,000 portraits painted between the 14th century to the 20th. The Generator makes a new image based on the set, then the Discriminator tries to spot the difference between a human-made image and one created by the Generator. The aim is to fool the Discriminator into thinking that the new images are real-life portraits. Then we have a result.'
All the portraits produced in this set have been assigned a place in a fictitious Belamy family tree.
There is a Baron de Belamy in a military sash, a comtesse who looks like a distant cousin of Catherine the Great, a coquettish fin-de-siècle baronne in pink silks and Edward himself is the only fourth generation member of the family.
In these oeuvres, Obvious is posing questions such as:
"Can an Artificial Intelligence be independent ? Can an AI be creative ? Can an AI be an artist, and by procuration, to what extent will human tasks be performed by AIs ?"
Another question, once you know that AI- and Robot-generated art exists, is how easy is it to tell the difference between human and artificial creativity? For this we could use something along the lines of the Turing test. In fact there Turing Tests in the Creative Arts already happen. Inaugurated in 2016 by Michael Casey and Dan Rockmore of the Dartmouth College Neukom Institute for Computational Science they cover music and literary works such as poetry, short stories and limericks. To date there has only been one instance where an AI-created musical entry has fooled the panel of human judges into considering it the work of a human. It may be that AI can be more convincing when it comes to fine art. But in the case of the portraits from Obvious, it obviously isn't.
By auctioning the Belamy portrait, Christies is addressing a different question for this new medium: does the market see a future in it? Christie's specialist Richard Lloyd, who is organizing the sale thinks so:
'It is a portrait, after all. It may not have been painted by a man in a powdered wig, but it is exactly the kind of artwork we have been selling for 250 years.'
Er no, I really don't think it is - it just looks a bit like the artwork they have been selling for 250 years. There is no intent or emotion behind this creation. Anything you see in it is your construction, not that of an artist.
More Information
Is artificial intelligence set to become art's next medium?
Related Articles
No Glittering Prizes For Creative Robots
More Efficient Style Transfer Algorithm
A Neural Net Creates Movies In The Style Of Any Artist
Turing's Test, the Loebner Prize and Chatterbots
To be informed about new articles on I Programmer, sign up for our weekly newsletter, subscribe to the RSS feed and follow us on Twitter, Facebook or Linkedin.
---
Notepad++ Twentieth Anniversary
05/12/2023
An updated version of Notepad++ is available, on its 20th anniversary. The text editor first saw light in November 2003 when it was released on SourceForge.
---
Windows Wallpaper Is Latest Ugly Sweater Design
01/12/2023
Microsoft has made the classic Windows XP wallpaper the design for its shot at this year's ugly sweater options. If, like me, you're wondering how you managed to successfully avoid this as a concept, [ ... ]
More News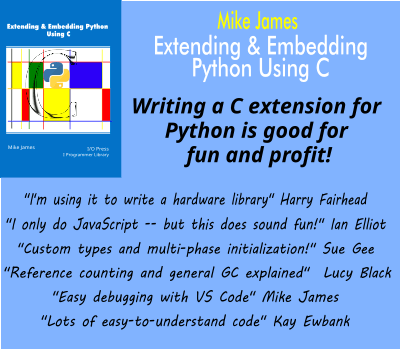 Comments
or email your comment to: comments@i-programmer.info
Last Updated ( Sunday, 02 September 2018 )