Trends In AI Jobs Landscape
Written by Janet Swift
Monday, 01 July 2019
Artificial Intelligence looms ever larger in every sphere and while it is expected to reduce employment in some areas, from fruit picking to truck driving to anything with clerk in its title, this is going to be more than balanced by new jobs in emerging technologies. The analytics team at Indeed.com has been looking into these new opportunities.
As a preliminary question, what are AI jobs? Indeed's methodology, which was first used in 2018, identifies roles that most frequently mention "artificial intelligence" or "machine learning". Unsurprisingly, in its 2018 report, Machine Learning Engineer emerged as the role that had the highest percentage of job descriptions with one or both of these terms with 94.2%, followed, in 2018, by Data Scientist with 75.1% and Computer Vision Engineer with 64.6% and Algorithm Engineer 37.4%.
Using the same methodology here are the 2019 findings:
Presumably the reason that only three quarters of the jobs postings for Machine Learning Engineer now mention machine learning or AI is because that is self-evident and no longer needs clarifications.
For 2019 a new role, Deep Learning Engineer has emerged, which indeed describes as:
develop[ing] programming systems that mimic brain functions, among other tasks. These engineers are key players in three rapidly growing fields: autonomous driving, facial recognition and robotics.
It is noteworthy that of Data Scientist now has split into several levels and Indeed explains this saying that it:
could reflect the growing demand for data scientists at all types of companies; many employers now need a whole data science team, with staff from junior to director levels. By comparison, the 2018 list contained data science jobs that were more generic, such as data scientist, principal scientist and computer scientist. Hiring for a range of experience levels appeals to a wider range of talent, which can help organizations better compete in the tight labor market.
While AI jobs attract well above average, Indeed's 2018 analysis suggested that jobs with the highest AI component were not necessarily the highest paid as more senior jobs paid more, resulting in the two top paying AI jobs being Director of Analytics ($140,837) and Principal Scientist (£138,271) with Machine Learning Engineer, only in third place with an average salary of $134,449.
This year the average salary for a Machine Learning Engineer has increased, one of the factors that contributed to it being nominated as Indeed.com's Best Job of 2019 and it now heads the list of Highest Salaries for AI jobs.
Data Scientist, which Glassdoor recently revealed to be the best-paying entry-level job, comes in second, slightly ahead of with Computer Vision engineer. Seniority undoubtedly contributes to salary and the fact that Deep Learning Engineer is not included in this list is perhaps because being so new a role there are no senior positions to bump up the average..
Comparing the number of job postings and job searches for AI jobs over the past few years leads Indeed to present the finding:
AI job-posting growth slows while interest in jobs dips
noting that while AI job postings on Indeed rose 29.1% over the last year, that increase is substantially less than it was for the previous two years when AI job postings rose 57.9% (May 2017 to May 2018) and 136.3% (May 2016 and May 2017). However after such exponential growth it is only reasonable that the rate of growth would slow.
With regard to job searching, Indeed concludes that interest from job seekers is leveling off, explaining:
From May 2018 to May 2019, searches for AI-related jobs on Indeed decreased by 14.5%. By comparison, searches increased 32% between May 2017 and May 2018 and 49.1% between May 2016 and May 2017. This year's drop suggests there could be more open jobs than qualified workers to fill them. Much of tomorrow's AI workforce may still be in school or awaiting training.
AI jobs are quickly becoming mainstream but this moment, while demand outstrips supply, is a very good time to join this still elite workforce.
---
Margaret Martonosi Receives Computer Architecture Award
11/06/2021
The 2021 Eckert-Mauchly Award has been awarded to Margaret Martonosi for contributions to the design, modeling, and verification of power-efficient computer architecture which have led to new fields o [ ... ]
---
Master Python
25/05/2021
If you want to learn Python you have plenty of options. Joining a MOOC, an online course where you work at you own pace, is a great choice but the cost could quickly mount up. This is where Coursera P [ ... ]
More News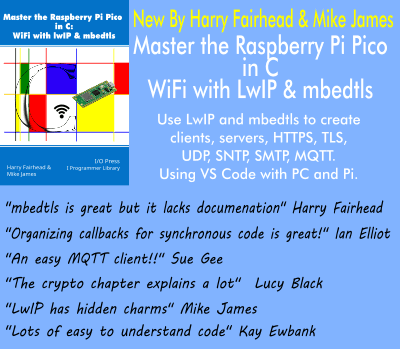 Comments
or email your comment to: comments@i-programmer.info
Last Updated ( Monday, 01 July 2019 )