New API For Image Tagging
Written by Alex Armstrong
Wednesday, 21 May 2014
Alchemy API, known for its natural language processing technologies for text mining and semantic analysis, has launched a computer vision API for analyzing and tagging images.
AlchemyVision is a cloud-based service that uses a unsupervised learning to classify images and assign probabilities to multiple tags. The new platform combines AlchemyAPI's core NLP technology with 3D image analysis and, unlike other similar systems that are under development (by Google, for example) is available for general use.
You can try the AlchemyVision API using its demo, where you can use one of your own images or one in its gallery.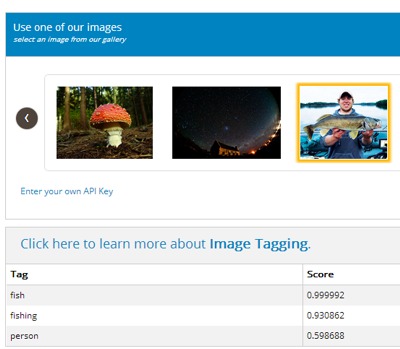 So far two APIs are available:
Image Tagging API: When provided an image file or URL, AlchemyVision returns between 0 and 20 keywords, summarizing scenes, objects, and stylistic features. The API is capable of identifying 3D objects such as chairs, dogs, buildings, and recognizing scenes such as streets, stores, beaches, landscapes, mountains, and detecting people, faces, etc.
Image Extraction API: Given any URL, the system performs a scan of the page, finds the most prominent image and retrieves the image file directly.
These are to be followed by APIs for image search, text extraction, and recognizing faces and logos.
There is a free tier that lets you analyse up to 1000 images per day after that you have to pay.
---
Hydra Turns PostgreSQL Into A Column Store
13/11/2023
Hydra is an open-source extension that adds columnar tables to Postgres for efficient analytical reporting. Version 1.0 is generally available.
---
VS Code Gets Better At Make C/C++
06/12/2023
VS Code is a "go-anywhere, work-with-anything" dev system. However, not all languages are created equal and build systems for C/C++ are particularly challenging. The latest VS Code does something to m [ ... ]
More News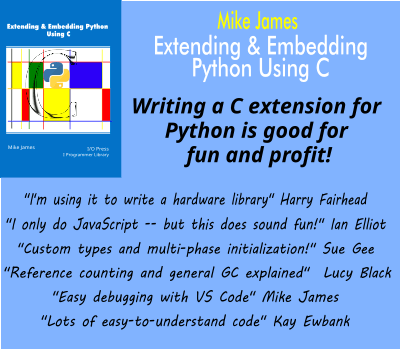 Comments
or email your comment to: comments@i-programmer.info
Last Updated ( Wednesday, 21 May 2014 )