Google Announces 72-Qubit Machine
Written by Mike James
Monday, 05 March 2018
Google's Quantum AI Lab has just announced Bristlecone its new 72-qubit processor, another step towards its goal to build a quantum computer that can be used to solve real-world problems.
Google's latest quantum computer is based on its previous 9-qubit Bristlecone design which produces low error rates. The new device has a grid of qubits with nearest neighbor connectivity. No information on the error rates for the new device have been presented, but the team expects similar performance from the larger device.
In principle, the new machine is still within the range of simulation by classical computers, but the team is hoping that even with just 72-qubits it should be possible to settle the quantum supremacy question. The point is that while quantum computers are theoretically better than classical ones, there could be real world constraints that mean that this advantage cannot be achieved. What this means is that at the moment most quantum computer research teams and commercial concerns are building machines that really don't do anything new and which might never do anything new.
"Although no one has achieved this goal yet, we calculate quantum supremacy can be comfortably demonstrated with 49 qubits, a circuit depth exceeding 40, and a two-qubit error below 0.5%. We believe the experimental demonstration of a quantum processor outperforming a supercomputer would be a watershed moment for our field, and remains one of our key objectives. "
More Information
A Preview of Bristlecone, Google's New Quantum Processor
Related Articles
Nobel Prize For Computer Chemists
Solve The Riemann Hypothesis With A Quantum Computer
Boson Sampling Tests Quantum Computing
A Quantum Computer Finds Factors
The Revolution In Evolutionary Game Theory - Prisoners Dilemma Solved?
$100,000 Prize For Proving Quantum Computers Are Impossible
To be informed about new articles on I Programmer, sign up for our weekly newsletter, subscribe to the RSS feed and follow us on Twitter, Facebook or Linkedin.
---
Chatbots Hallucinate - Word Of The Year
25/11/2023
The propensity of AI-powered chatbots to provide misinformation is referred to as "hallucinating" and is something that has come to popular attention - to such an extent that the verb "hallucinate" ha [ ... ]
---
OpenAI Announces Improved Models And APIs
13/11/2023
OpenAI has announced new and improved models and APIs at its first Developer Day Conference. The company also announced it is reducing pricing for parts of its platform.
More News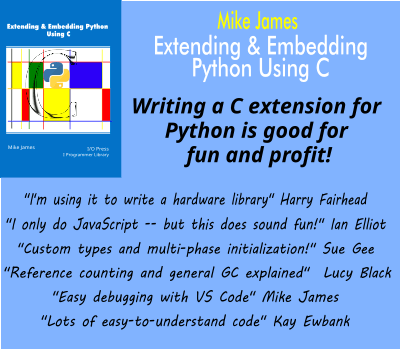 Comments
or email your comment to: comments@i-programmer.info
Last Updated ( Sunday, 10 March 2019 )