XP Officially Dead - What Next?
Written by Janet Swift
Monday, 07 April 2014
With almost 30% of desktop users and an estimated 95% of ATM machines still running Windows XP, the cut off of security patches for the operating system is a scary prospect.
While individual users don't get any sort of reprieve, and will have to cope unaided with whatever Zero Day exploits hackers have been storing up, what about financial institutions and government organizations that can't afford for sensitive data to be hacked?
The UK government is among those who are starting to understand the consequences of not having migrated from Windows XP. It has negotiated a deal with Microsoft to provide support and security updates across the whole of the UK public sector for a cost of £5.5 million (equivalent to US $9.2 million). This has been brokered by a new government department Crown Commercial Services and according to its IT commercial director, Sarah Hurrell, the contract saved at least £20m compared to individual departments negotiating their own deals directly.
The deal covers XP, Exchange 2003 and Office 2003 for users in central and local government, schools and the National Health Service, which is reported to be very grateful for the deal given that around 85% of its approximately 800,000 PCs were still using XP last September.
The Dutch government has agreed a similar contract covering up to 40,000 XP machines and as part of the deal has undertaken to migrate to Windows 7 or 8 within the 12-month period that ends on April 8th, 2015.
Perhaps the most surprising thing about the end of XP support is that no-one is challenging it and no-one major is stepping in to provide alternative aftermarket support.

One lone voice questioning the legality of leaving millions of Microsoft customers in a potentially catastrophic situation is that of law clerk Andrew Tutt, who is a Visiting Fellow at the Yale Law School Information Society Project.
Writing in the Michigan Law Review, he points out:
Under the leading understanding of existing antitrust doctrine, if Windows XP were real property—a photocopier, for example—the law would obligate Microsoft to help other companies create an aftermarket for Windows XP support. Because Microsoft Windows XP is not just property but intellectual property, however, courts have been more reluctant to recognize a monopoly exception to intellectual property protections. They should not be.
Tutt goes on to argue that software monopolists, such as Microsoft should be legally required to help other companies provide
ongoing support for its discontinued products and ends by exhorting Microsoft to extend the support clock and release its source code so that a third party can take on the task of providing future security support for Windows XP.
There is a strong economic case for Microsoft to provide all XP users, and not just governments and big financial institutions, with paid-for extended support - especially if it entails a firm undertaking to migrate to a later version of Windows. Together with the latest and promised future enhancement to Windows 8.1 as a desktop operating system it could lead to a revival of desktop computers over the next 12 months.
---
Windows Wallpaper Is Latest Ugly Sweater Design
01/12/2023
Microsoft has made the classic Windows XP wallpaper the design for its shot at this year's ugly sweater options. If, like me, you're wondering how you managed to successfully avoid this as a concept, [ ... ]
---
Apache Arrow Adds New View Data Types
27/11/2023
Apache Arrow 14 has been released with new view data types for columnar formats, and a wide range of other improvements.
More News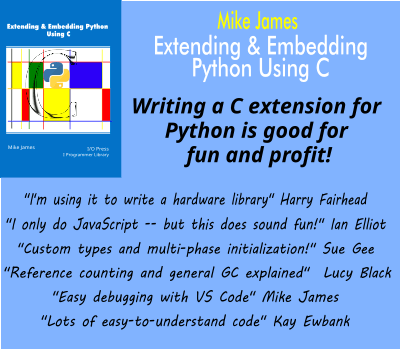 Comments
or email your comment to: comments@i-programmer.info
Last Updated ( Monday, 07 April 2014 )