Firefox OS 2.5 Now Easy To Try On Android
Written by Ian Elliot
Tuesday, 17 November 2015
Lots of programmers, including me, had high hopes of Firefox OS. It promised to be the only truly free mobile OS and it is web based. Mozilla has just released version 2.5 and an easy way for users to try it out.
Firefox OS is absorbing a lot of Mozilla's energy and yet after a promising start it really doesn't seem to have taken off. It has been on the edge of being usable and a potential platform for apps for what seems like a long time - too long perhaps.
After launching some Firefox phones in niche markets like Latin America and Europe with a limited range of carriers the big breakthrough seems to be just as far off.
Now with version 2.5 it is starting to look mature. The new features include:
Add-ons: Just like the add-ons in desktop browsers,Firefox OS add-ons can extend just one app, several, or all of them, including the system app itself.


Private Browsing with Tracking Protection: A new Firefox privacy feature, Tracking Protection allows users to control how their browsing activity is tracked across many sites.


Pin the Web: Pin the Web removes the artificial distinction between web apps and web sites and lets you pin any web site or web page to your home screen for later usage.


From a programmer's point of view, part of the problem in getting started with Firefox OS has been finding a phone to try things out.
Mozilla thinks it has solved this particular problem in the form of the Firefox OS 2.5 Developer Preview. This is an Android app that basically hosts the OS. You can now install the OS on your Android device without having to flash it and hence without having to lose your data or risk bricking the device. At the moment it only works with ARM-based Android hardware.
Basically it works by replacing the Android home screen with the Gaia UI layer. You stil have access to your Android apps and the two operating systems can coexist. As well as letting you try out your own apps on an Android device, it also provides a way for potential users to find out if they like the new OS.
Unfortunately it does seem to have the effect of making them want to get back to Android as quickly as possible! A common complaint is that Firefox OS is clunky and ugly and, given that Android as installed on most phones is no beauty contest winner, this is quite a criticism.
At the moment it seems that only developers see the true beauty of a web-based mobile OS and not all developers agree on this. One of the big problems it that Firefox OS apps are not true web apps because most of the extension APIs that you need to work with the hardware and other faciltiies are marked with a big red banner that says Non-standard. Worse - this is version 2.5 and you still read
"...implementations may change in the future..."
and
"(Note: Firefox OS is under development. Don't expect it to be bug-free or completely stable.)"
This is not encouraging for a phone OS.
More Information
Firefox OS 2.5 Developer Preview, an experimental Android app
Related Articles
Firefox OS Apps Run On Android
Firefox OS Now With Cordova Support
ZTE To Sell Firefox Phones On e-Bay
Firefox Phones Go On Sale, Marketplace Opens
Getting Started With Firefox OS And Geeksphone Keon
Getting Started with Firefox OS - The UX Building Blocks
To be informed about new articles on I Programmer, sign up for our weekly newsletter, subscribe to the RSS feed and follow us on, Twitter, Facebook, Google+ or Linkedin.
---
Hydra Turns PostgreSQL Into A Column Store
13/11/2023
Hydra is an open-source extension that adds columnar tables to Postgres for efficient analytical reporting. Version 1.0 is generally available.
---
Holiday Gifts For Programmers
19/11/2023
As Black Friday looms, the well-organized among us are hitting the shops to be ready with our festive gifts, though I doubt many of us are as ready as the friend who told me they've already finished w [ ... ]
More News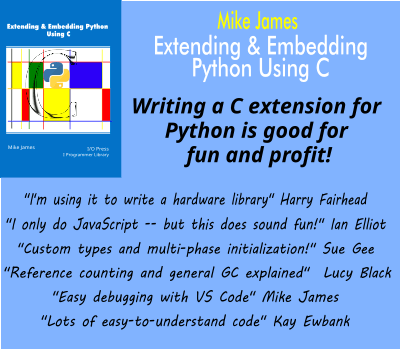 Comments
or email your comment to: comments@i-programmer.info
Last Updated ( Tuesday, 17 November 2015 )